Skip to product information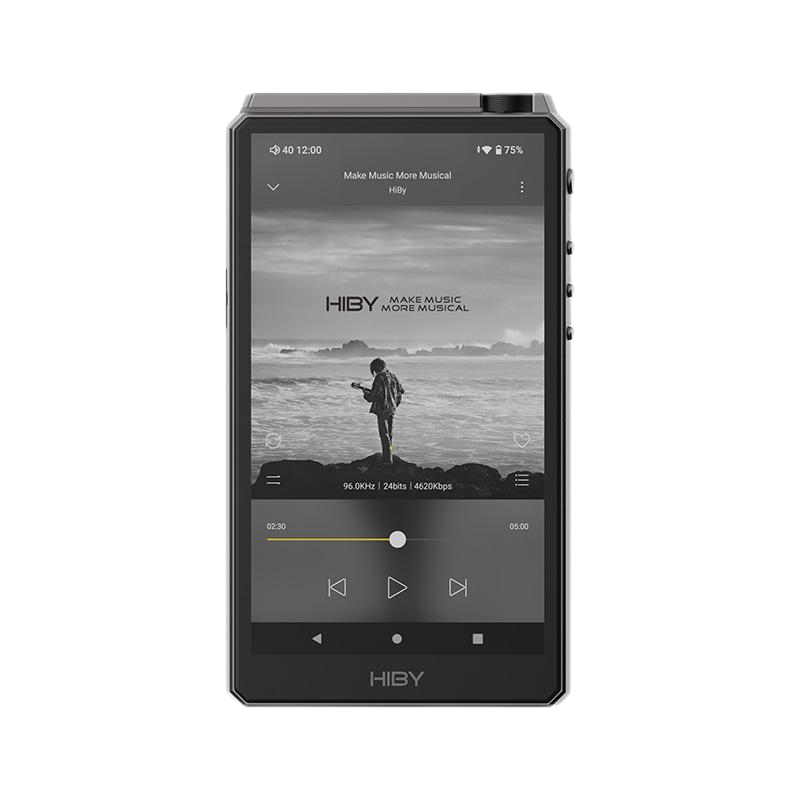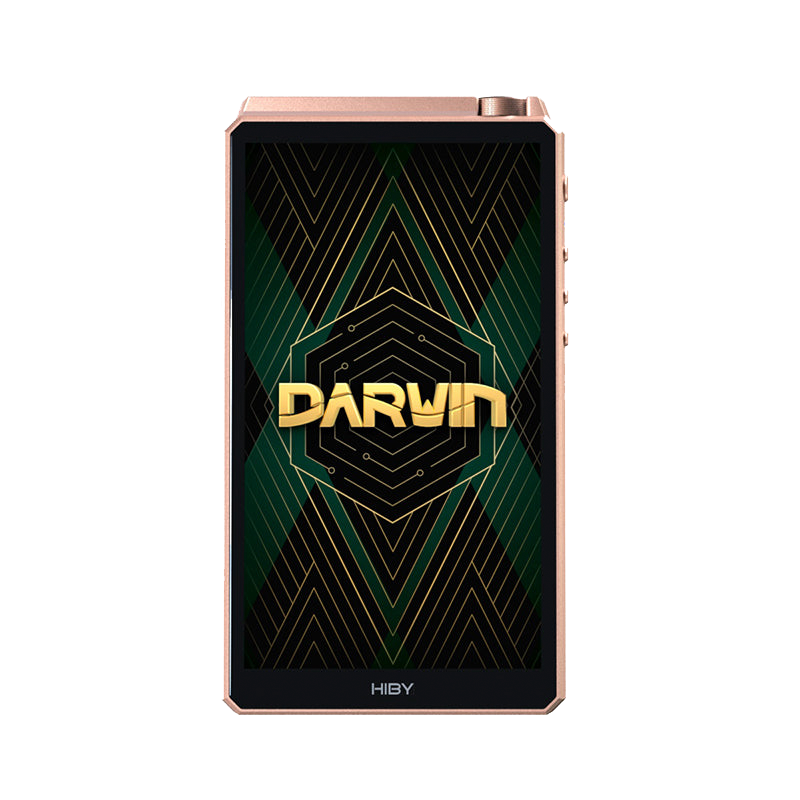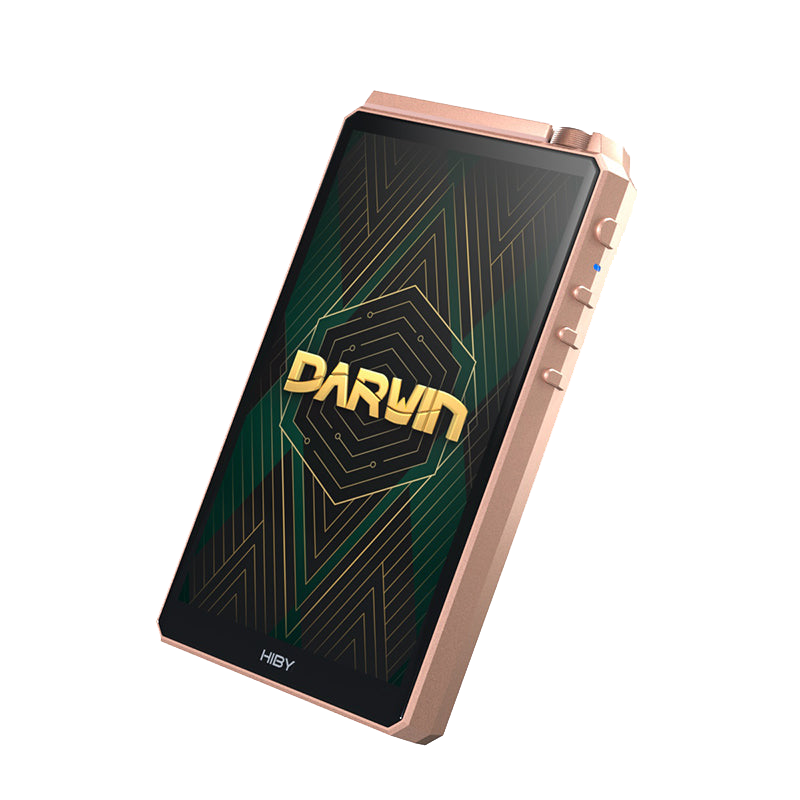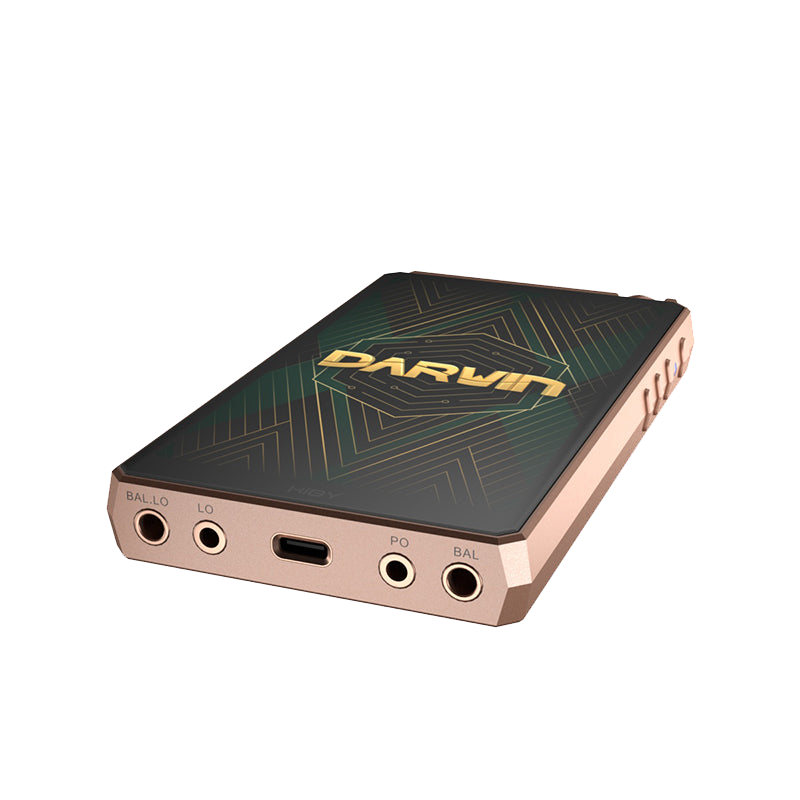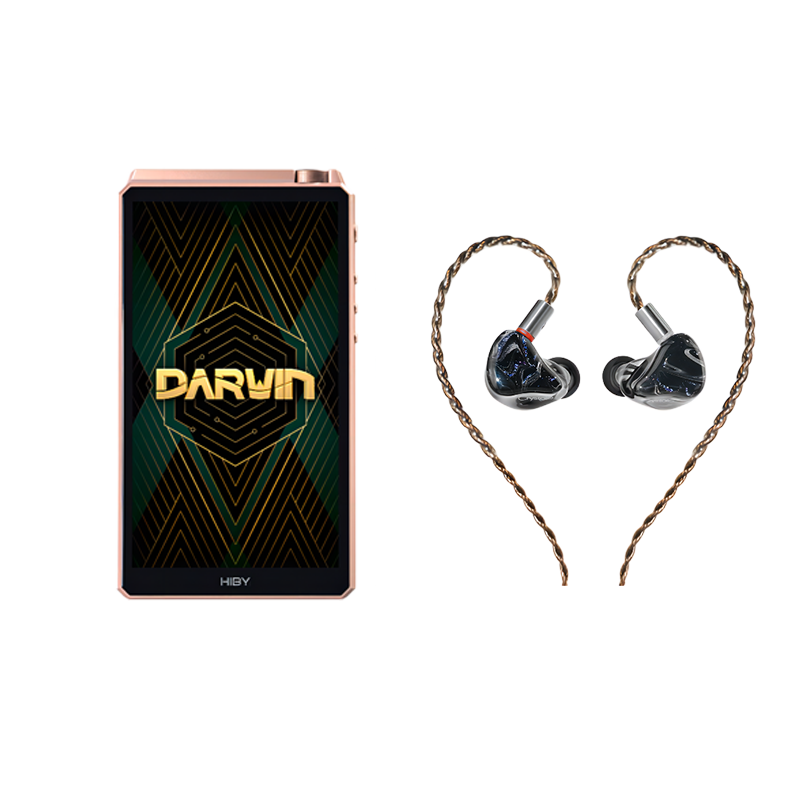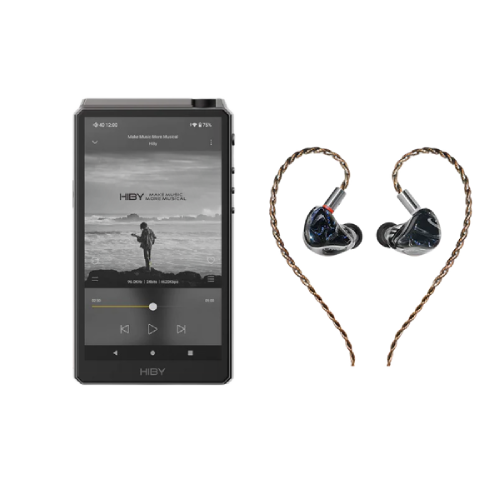 HiBy RS6 - Hifi Audio Player with 1080p Display & Open Android 9 OS
Regular price
$1,299.00
Sale price
$1,299.00
Regular price
$1,399.00
Sale 7.15%

$100.00 (7.15%)
Description
Qualcomm Snapdragon 660 | Large 5'' 1080p display | Open Android 9 OS | Direct Transport Architecture (systemwide bitperfect audio) | USB DTA (bitperfect USB audio) | 16x MQA unfolding | 3.5mm & 4.4mm dual headphone ports | HiByLink | 2.4G & 5G dual band WiFi | Bluetooth 5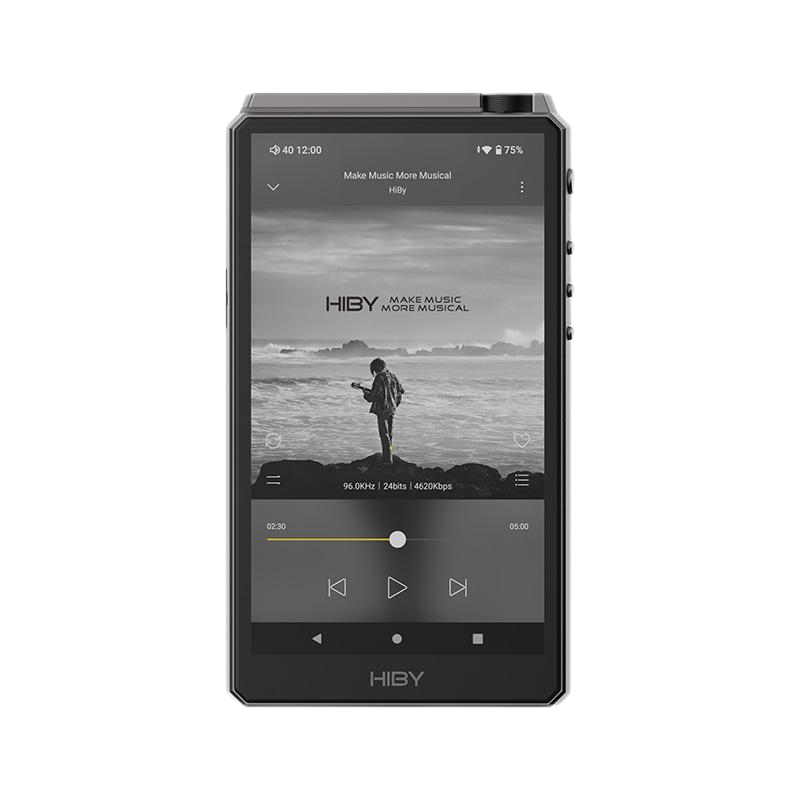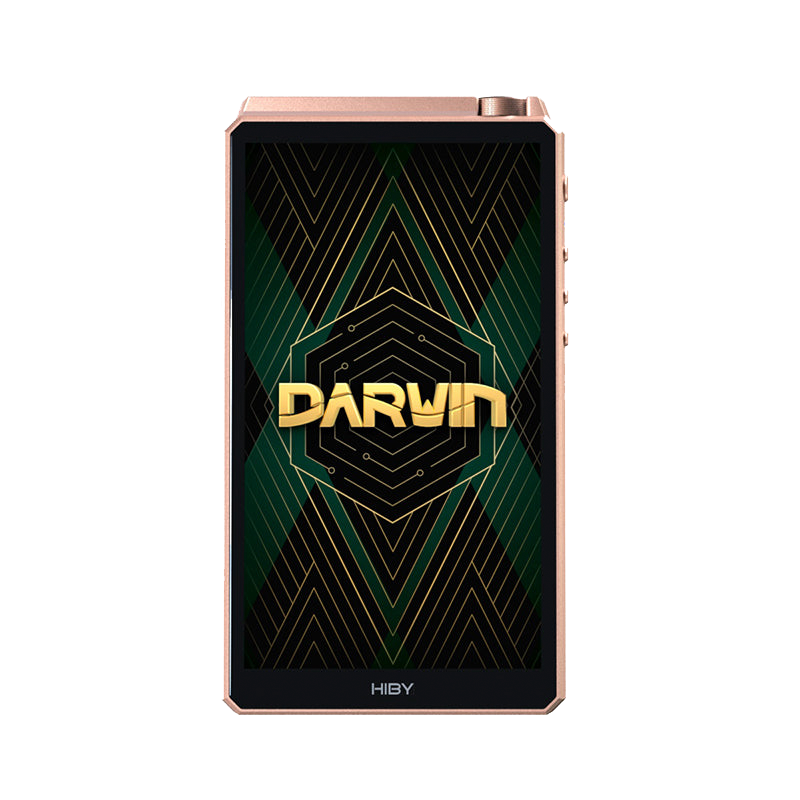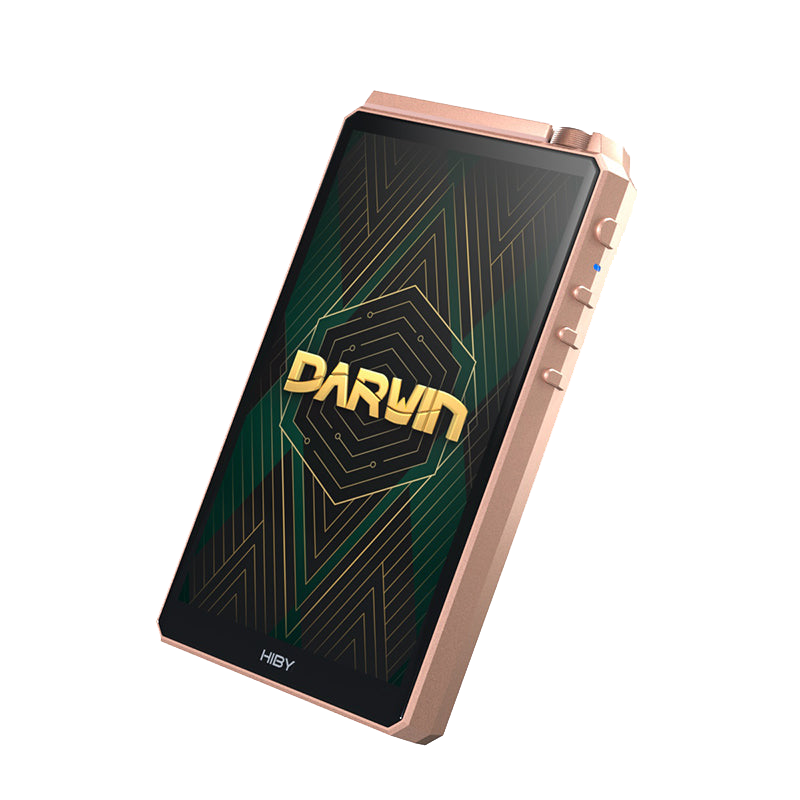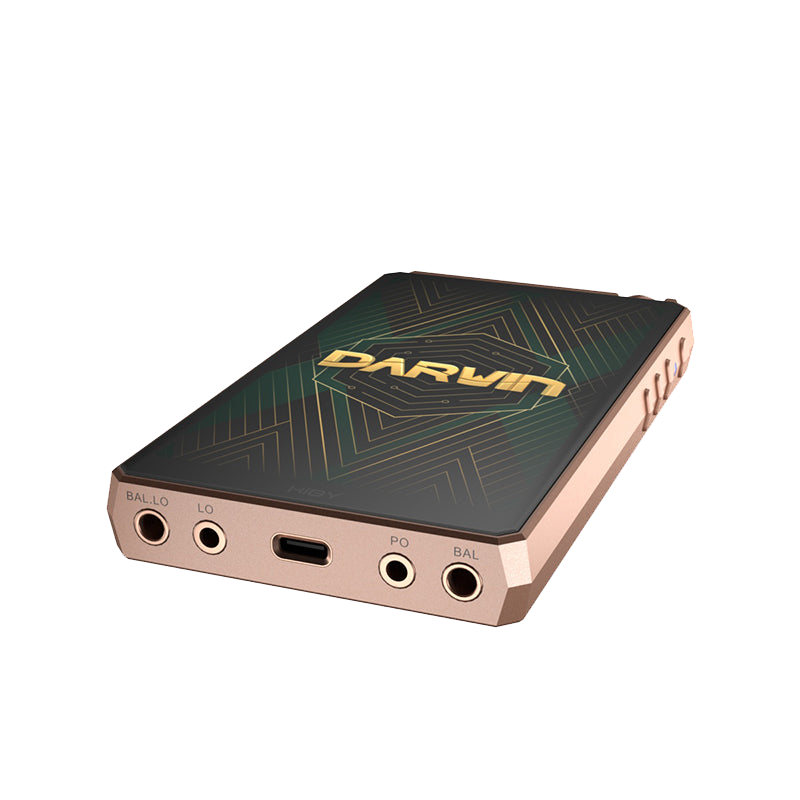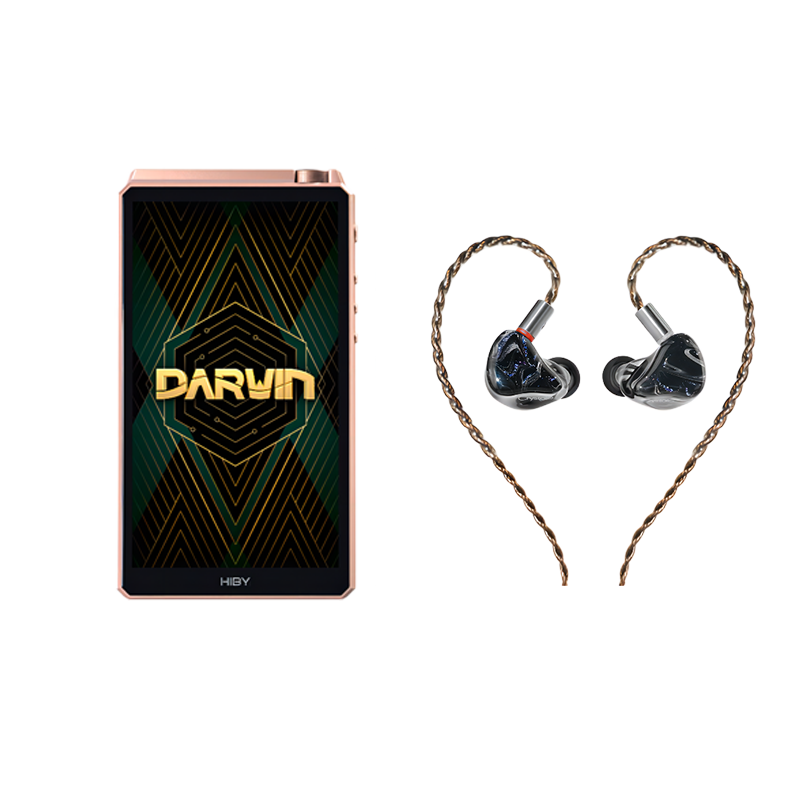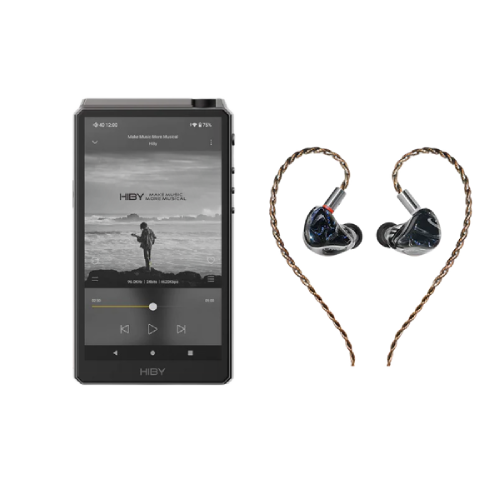 Android Lossless Digital Music Player
Qualcomm Snapdragon 660 | Large 5'' 1080p display | Open Android 9 OS | Direct Transport Architecture | USB DTA (bitperfect USB audio) | 16x MQA unfolding | 3.5mm & 4.4mm dual headphone ports | HiByLink | 2.4G & 5G dual band WiFi | Bluetooth 5
The Darwin Architecture
The Darwin architecture is HiBy's in-house developed all new hi-res digital signal processing architecture. In a breakthrough evolution of traditional R2R architecture, the system includes resistor ladder linearity compensation, and for the first time includes advanced functions such as linear FIR filter, nonlinear harmonics control, switchable oversampling / NOS, and DSD bypass on portable equipment. The end-to- end flexible architecture is fully configurable, creating endless possibilities for future upgrades and endless evolution.
256-tap adjustable FIR filter
The Darwin architecture provides for up to 16x oversampling (and also NOS), with several filter types selectable to preserve linear phase and reproduce the original sound; also customizable to adapt to different earphone characteristics, ensuring adaptability to different earphones of different designs and driver configurations.
Complete R2R-based amplification stage
Full of musicality, vibrant and natural, the R2R-based amplification stage brings music alive and performers onstage in an immersive experience.
Switchable oversampling / NOS
NOS mode bypasses oversampling and antialiasing, responding instantaneously to transients and stairsteps, converting to analog in the most raw and direct manner possible; Oversampling mode removes aliasing artifacts, enables all functions of the Darwin architecture, realizes personalized adjustments of sound signature, adapting to different earphones;
DSD bypass function
With separate LPFs for PCM and DSD, native DSD decoding on an R2R system is no longer an oxymoron. The DSD specific LPF effectively reduces HF noise caused by the delta-sigma modulation process, optimizing DSD audio reproduction.
Highly accurate audio crystal oscillators
The two crystal oscillators for the 44.1xkHz and 48xkHz families are clocked at 45.158MHz and 49.152MHz respectively with subatomic precision down to -140dBc/Hz @1kHz, DSD256 enabling 768kHz and DSD256 decoding at down to 0.003% / -115dB THD.
Earphone-specific tuning
We have already collaborated with 10 professional HiFi brands in and out of China, getting each brand's sound tuning professional to tune the Darwin architecture's various hardware parameters to their earphones' characteristics to produce tailor-made tunings for each brand, all available at a touch of the screen; more to come…
MQA 16x unfolding
The strong processing power of the SoC makes an unprecedented 16x unfolding of MQA data possible, reproducing the original master tape from ever smaller source files!
MQA is an award-winning technology that captures and reproduces the sound of the original studio master in a file that's small enough to stream and download. HiBy is collaborating with MQA to deliver the true original sound quality to listeners.
Mature and high-performance SoC
Utilizing the highly mature and high performing Snapdragon 660, coupled with high speed LPDDR4 RAM and eMMC storage, enabling high demand multithreaded computations (audio or otherwise) to be performed in record time.
14nm LPP process, 8-core Kryo 260 architecture, 2.2GHz, Adreno 512 GPU 4GB LPDDR4 RAM+64GB storage+micro SD slot
Grand amplification scheme
To top it all off, a discrete current-mode amplification scheme is implemented via 1x OPA1642 and 2x OPA1612, supplying abundant current for the output stage to realize stellar dynamic and transient response. This is then coupled to 4 flagship-class OPA1622 opamps for 8 independent channels of headphone amplifications ganged 2x2 parallel; each channel is a combination of voltage and current amplification stages. This is all controlled by a professional NJW1195A digital volume controller for optimal control and ideal circuit dynamics at all times.
HiBy OS the everlasting god of audio!
The HiBy OS is HiBy's in-house developed system architecture for HiFi audio, optimized from the ground up for audio processing. Now adapted to the Android 9 OS, it opens the system up for free installation of any Android app, and also supports advanced audio functions such as USB audio input and output, wireless audio input and output and systemwide audio effects.
Systemwide Direct Transport Architecture now including USB
The Direct Transport Architecture has always been known for defeating the originally mandatory sample rate conversion of android for the onboard headphone output. Now, DTA can also bypass sample rate conversion for third party apps even when using USB audio, achieving bitperfect output from almost any app, to anywhere.
HiByLink support
The convenient HiByLink function allows you to control your RS6 from the HiByMusic app on your smartphone, remotely controlling playback, volume control, playlist management etc.!
It's a wireless world
Supporting both Bluetooth audio reception (to wired earphones or USB output) and Bluetooth audio transmission (to Bluetooth earphones) at the Bluetooth 5 standard level, and supporting a plethora of Bluetooth codecs including UAT, LDAC, aptX, aptX HD, AAC, SBC etc. Highly stable 2.4GHz and 5GHz WiFi for reliable, ever-present online music access. Supporting DLNA / AirPlay / WiFi audio transfer.
Play time
With its 4500mAh high-capacity battery, the RS6 is good for up to 8.5 hour of continuous play time and 25-day of standby time. Supporting Quick Charge QC3.0 for charging power of up to 18W.
Showcase
Mature, familiar external design. All copper shell, champagne gold colour available.
3.5mm & 4.4mm
3.5mm and 4.4mm, headphone and line outs, all independent.
Hi-res large 5" 1080p display
5.0", Corning gorillia glass, 1920x1080 resolution, 443ppi, 16;9, oleophobic.
Specifications
| Model | HiBy RS6 |
| --- | --- |
| Operating system | Android 9.0 |
| SoC model | Snapdragon 660 |
| CPU architecture | 8-core Kryo 260 |
| CPU frequency | 2.2 GHz |
| GPU | Adreno 512 |
| DAC | Darwin architecture |
| WiFi | Supports 2.4 and 5GHz |
| Bluetooth | Bluetooth 5.0 |
| USB | USB 3.1 |
| Display size | 4.97" |
| Display colour | 16.8 million colours  |
| Display type | IPS |
| Resolution | 1920*1080 |
| Pixel density | 443 PPI |
| Touchscreen | Multitouch |
| RAM | 4GB |
| Internal storage | 64GB |
| Micro SD | <2TB |
| Colour | Champagne gold |
| Body material | Pure copper |
| Dimensions | 130*73*15 mm |
| Weight | Approx. 315g |
| Charging power source | 5V⎓0.5A / 9V⎓2A |
| Battery capacity | 4500mAh |
| Charging time | Approx 3 hours (0-100%) |
| Firmware upgrade | Over-the-air |
| Font size | Adjustable |
| APP third party apps | Unlimited installation |
HiBy RS6 headphone out specifications
| Output port | 3.5mm PO headphone out @32Ω | 4.4mm PO headphone out @32Ω |
| --- | --- | --- |
| Frequency response (to -3dB) | 20-45kHz | 20-45kHz |
| Output voltage | 2.4 Vrms | 4.7 Vrms |
| Output power | 180 mW | 690 mW |
| Crosstalk rejection | 72 dB | 98 dB |
| S/N ratio | 114 dB | 114 dB |
|  Dynamic range | 95 dB | 95 dB |
| THD+N | 0.003% | 0.003% |
| Output impedance | 0.4Ω | 0.8Ω |
HiBy RS6 Line out specifications
| Output port | 3.5mm LO line out @10kΩ | 4.4mm LO line out @10kΩ |
| --- | --- | --- |
| Frequency response (to -3dB) | 20-45kHz | 20-45kHz |
| Output voltage | 2 Vrms | 4Vrms |
| Crosstalk rejection | 102 dB | 104 dB |
| S/N ratio | 115 dB | 115 dB |
| THD+N | 0.003% | 0.003% |
| Output impedance | 10 kΩ | 10 kΩ |
List of included items
① Package box
② Brown leather case
③ HiBy RS6
④ Screen protector
⑤ USB Type C cable
⑥ USB Type C - RCA Digital Coaxial Cable
Look at me
* The green leather is not included in the package