Skip to product information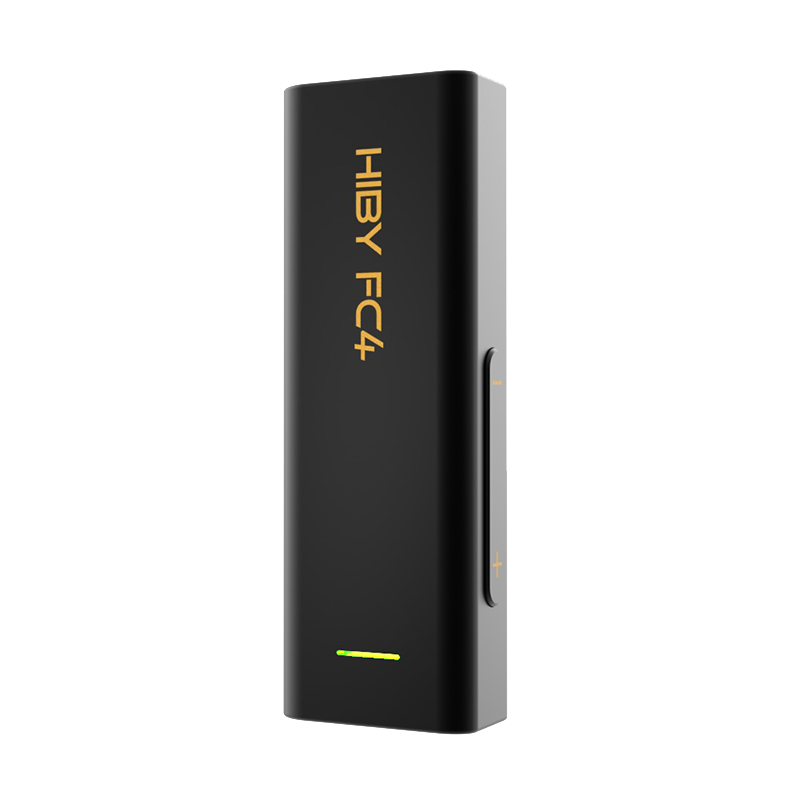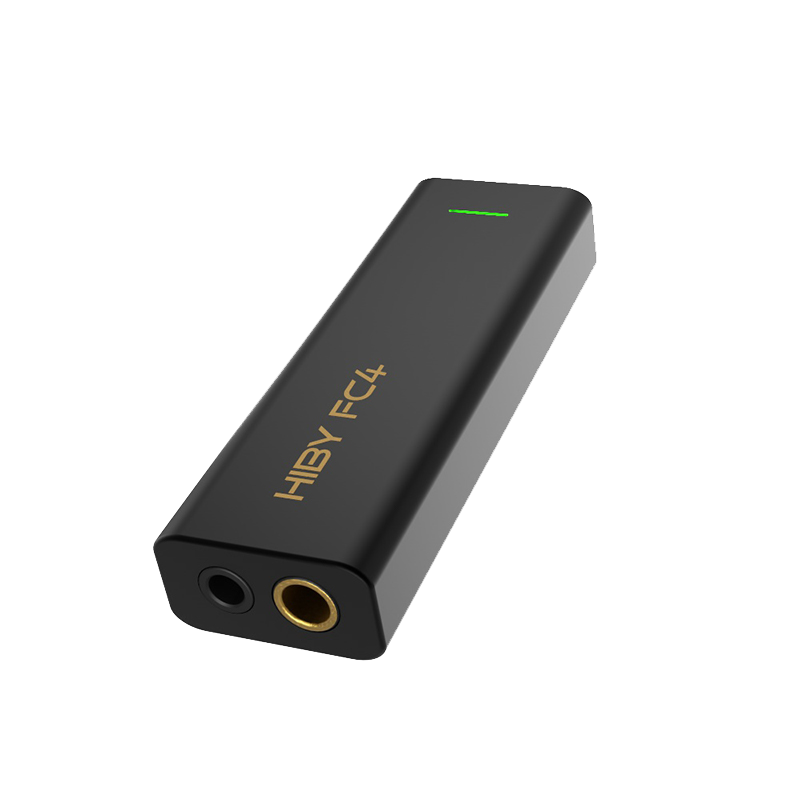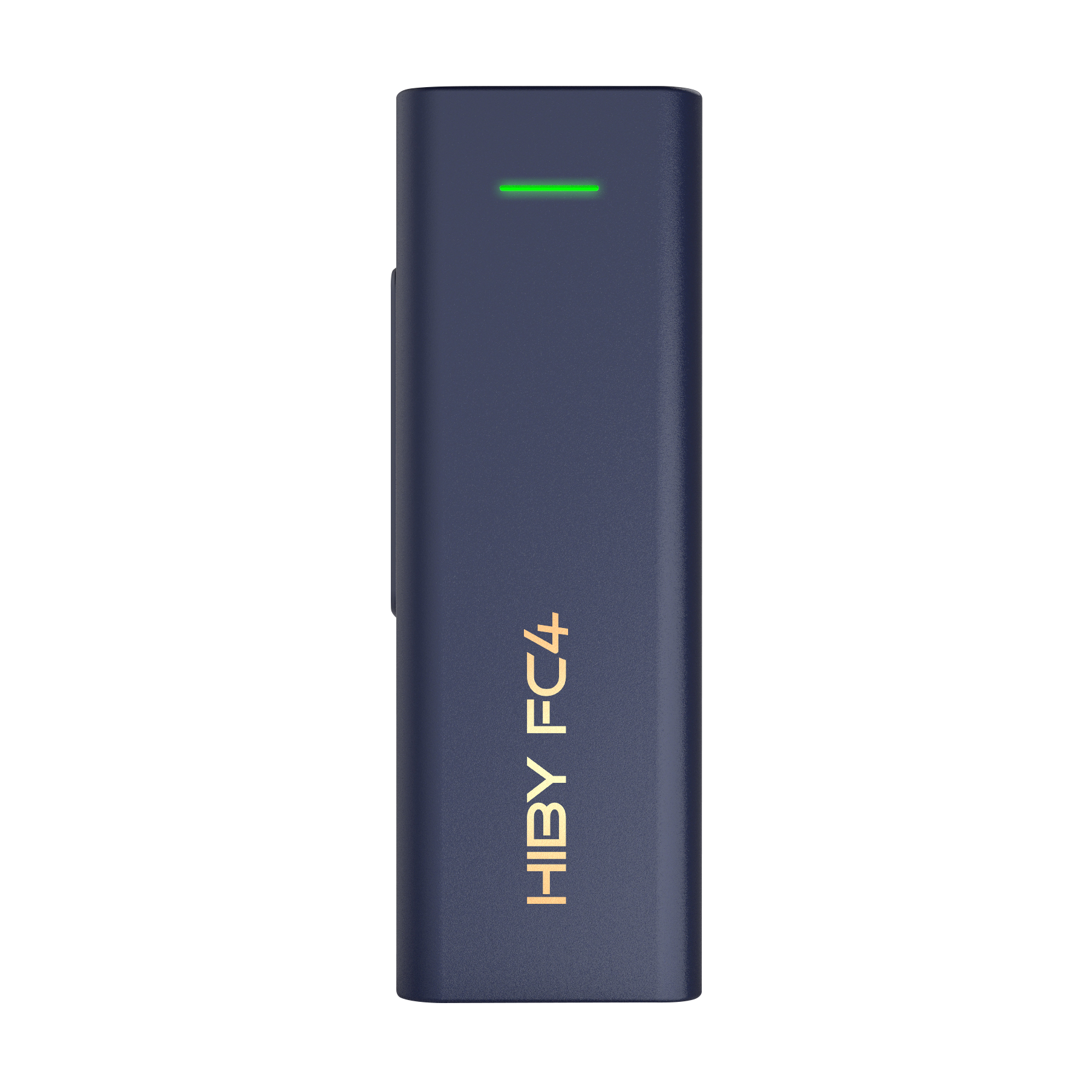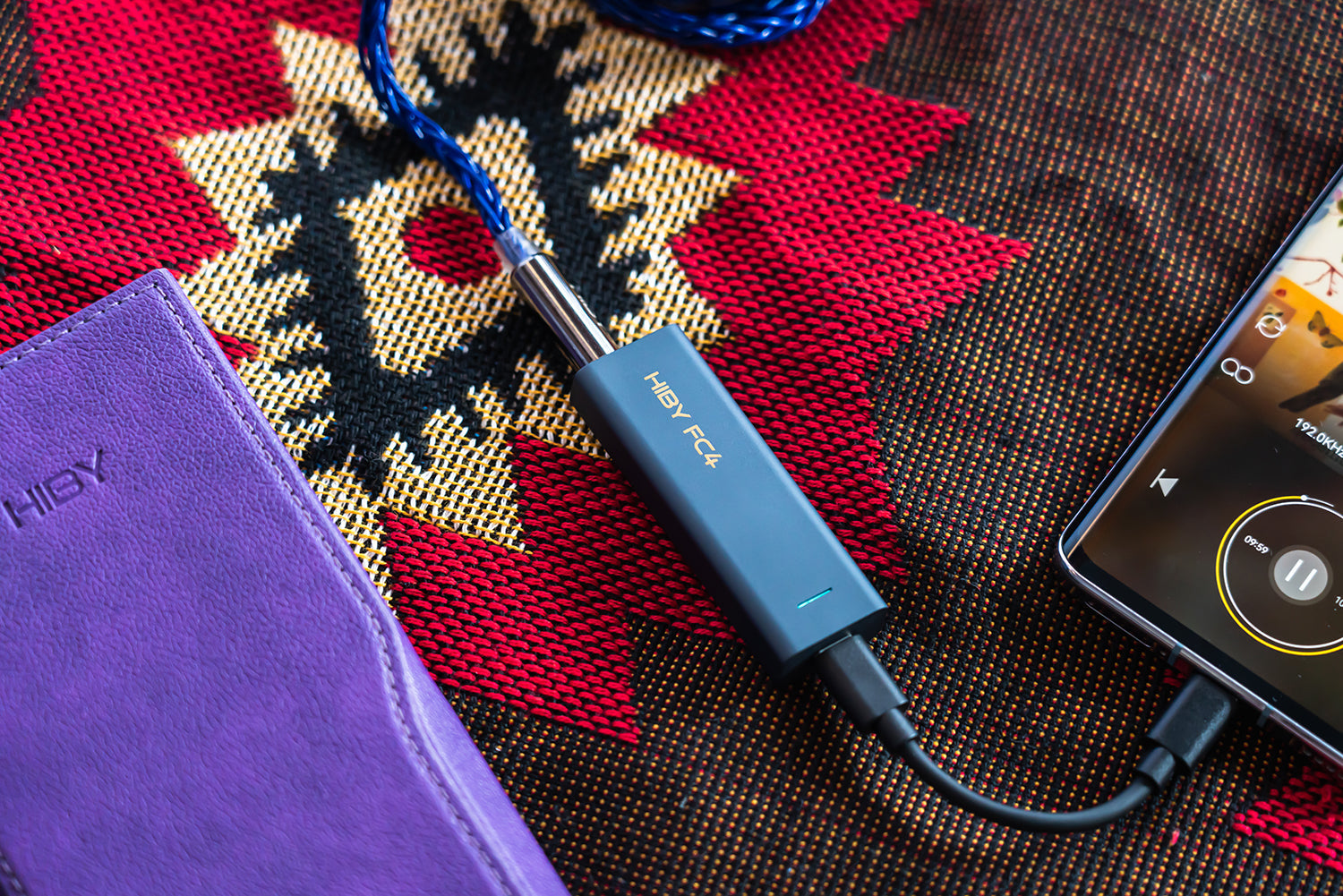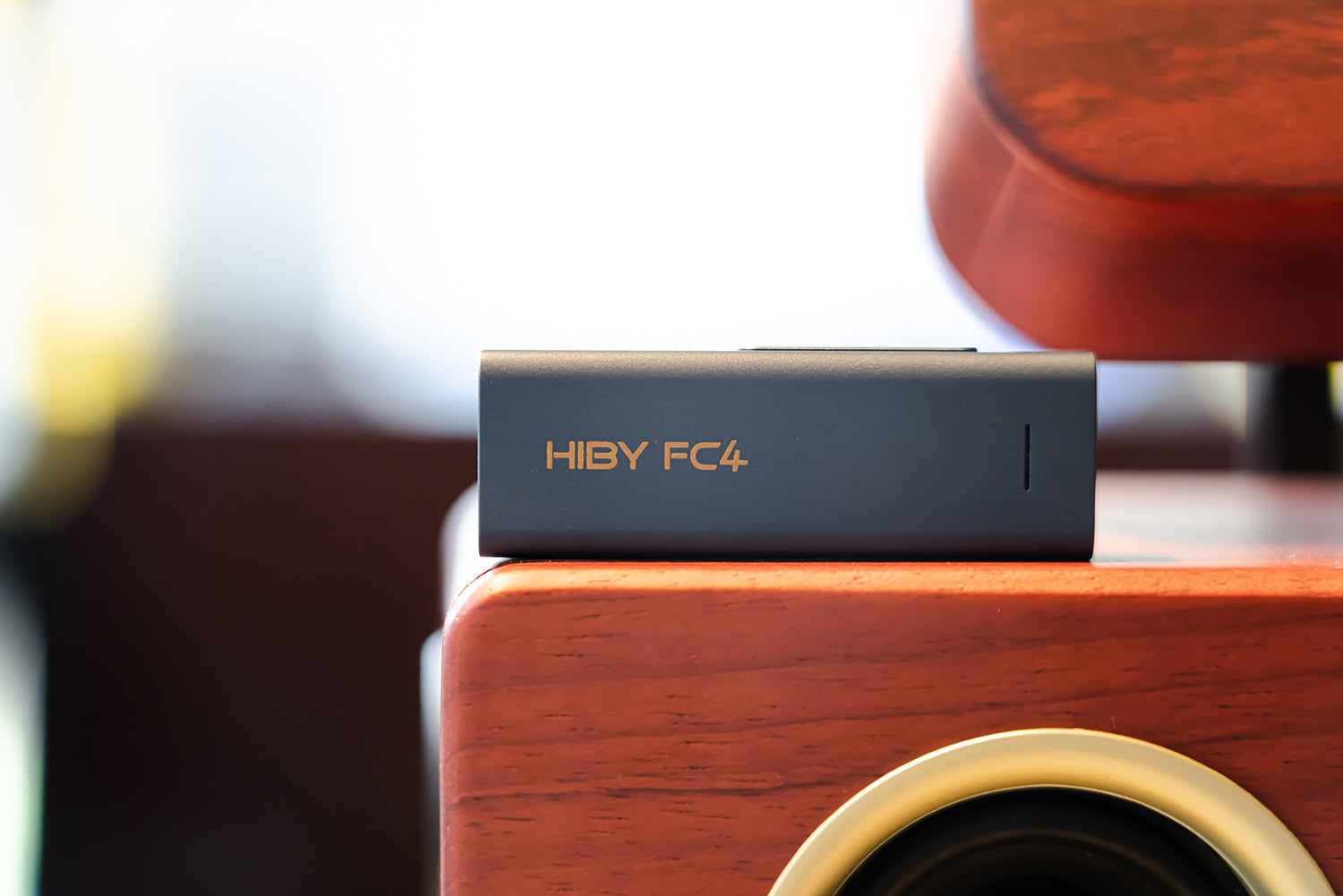 Regular price
$99.00
Sale price
$99.00
Regular price
$99.00
Description
The HiBy FC4 is a portable USB DAC/headphone amp, with high driving power and MQA support.  Can be connected to smartphones / computers etc. for use as audio out!  High driving power, detailed and energetic sound make the FC4 stand out from the crowd.
Best Match : FC4 + Lightning Cable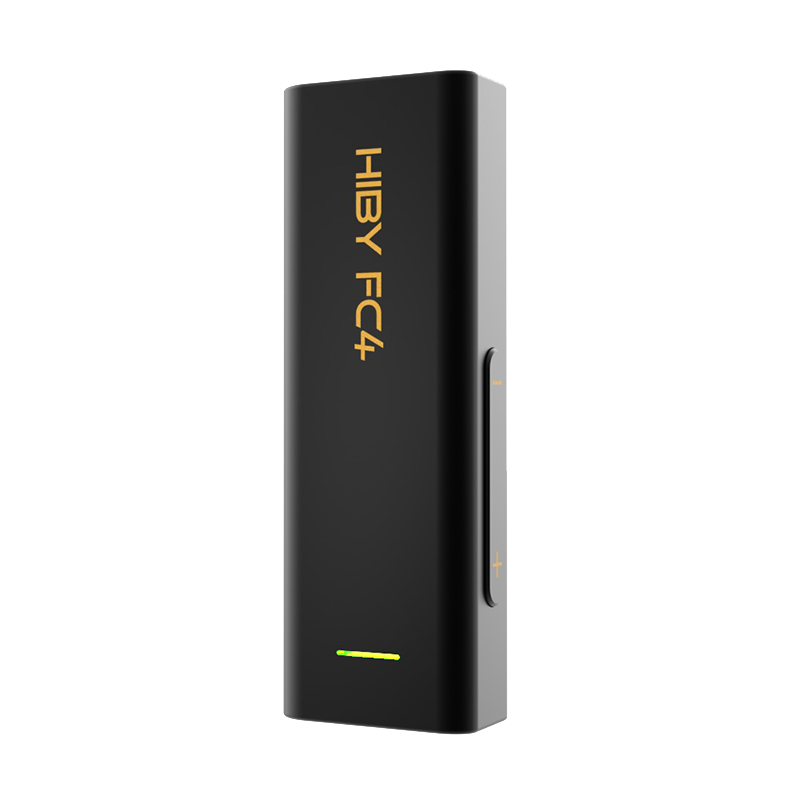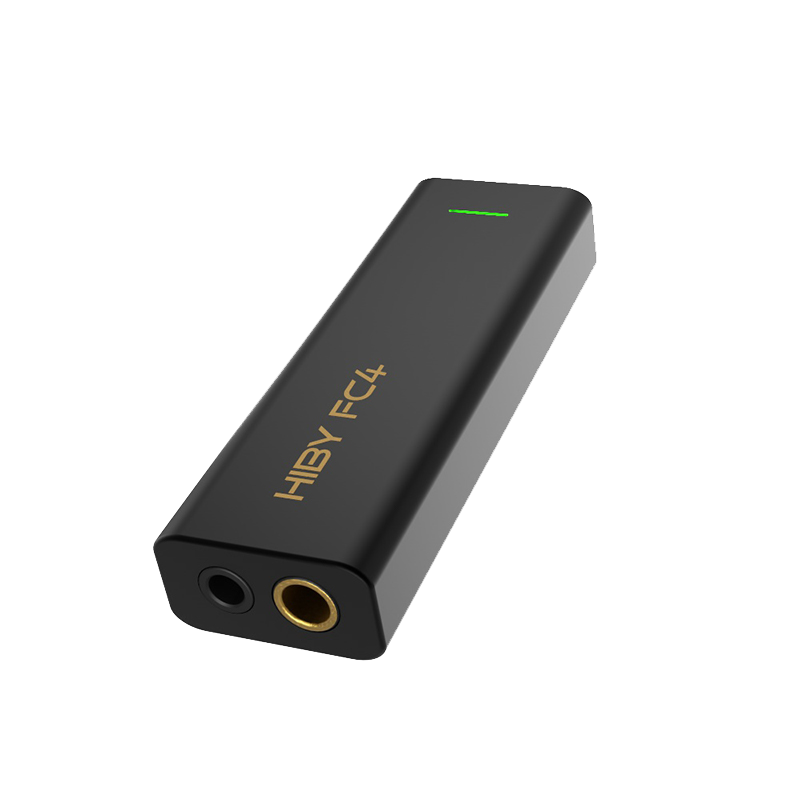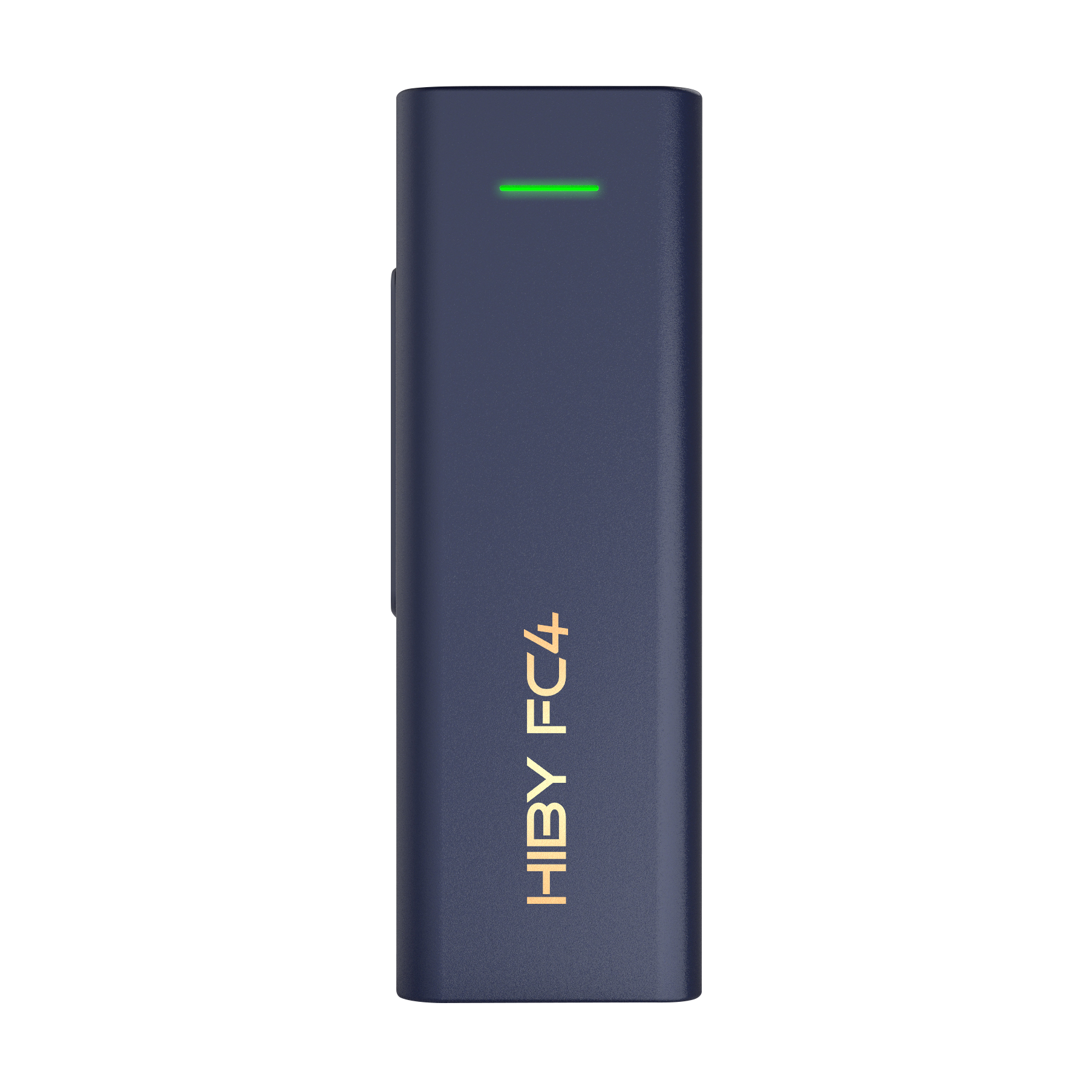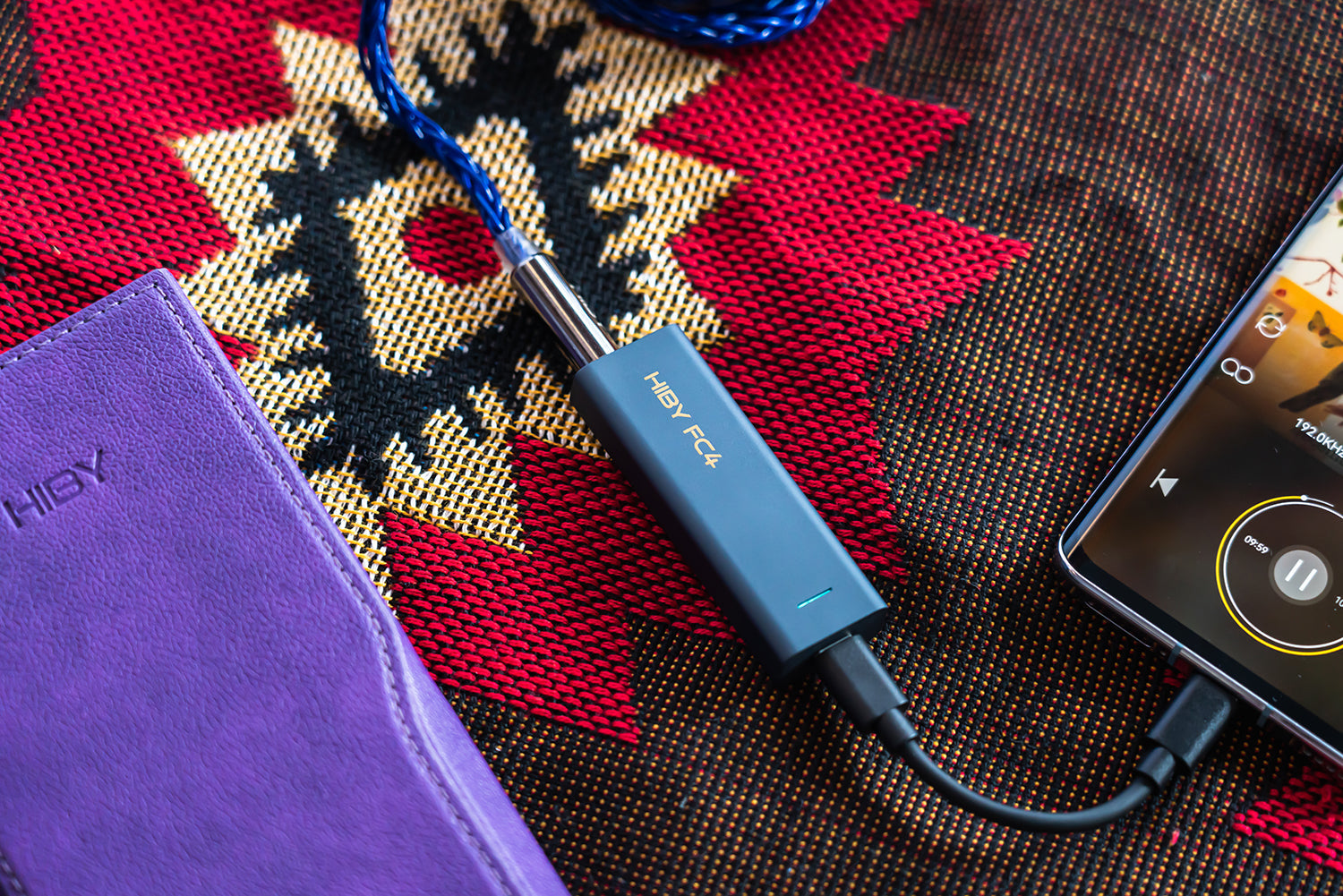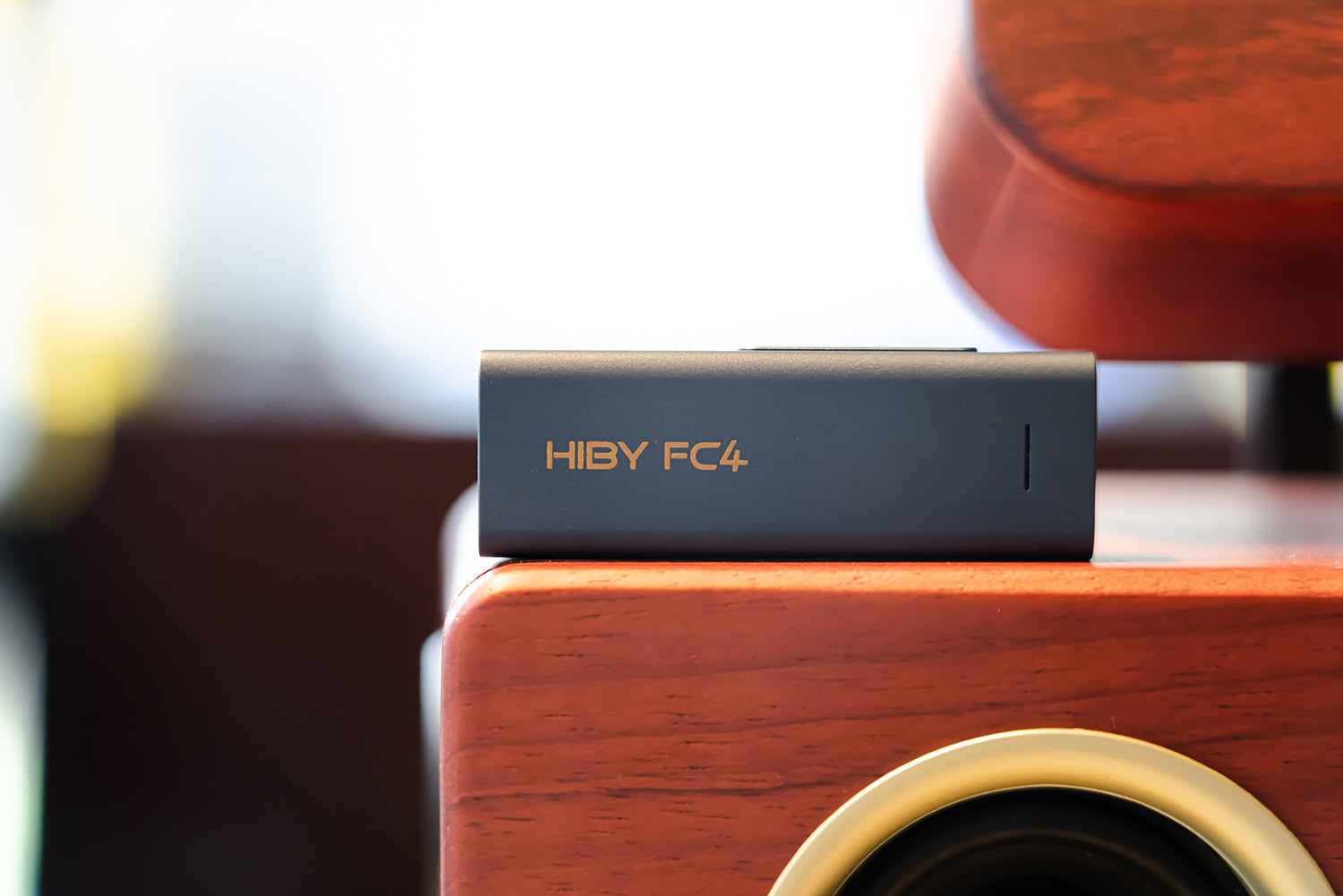 Portable USB DAC/headphone amp
Computer sound card, HiRes certified, low power consumption, all-metal body, Bauhaus design, hardware volume control, RGB indicator light
Why use a USB dongle?
Recover a headphone port for your modern smartphone, giving voice to the large online library of lossless music available; higher detail compared to Bluetooth audio, hearing more musical details, bringing you back closer to the original music venue in experience.
Professional audio architecture
Containing circuitry on a level with professional full-scale HiBy Digital Audio Players, which is designed solely for high-res lossless music, replaying the original music in every detail, including all its energy and presence.
Independent FPGA-based dual independent crystal oscillator reclocking
Equipped with 45.158MHz and 49.152MHz dual dedicated audio crystal oscillators for effectively lower jitter, providing the whole audio system with a high precision, low jitter clock source.
Efficient USB receiver
Driven by a highly integrated 28nm USB receiver chip of high efficiency, with the 416M dedicated audio DSP onboard to realize the best balance between high performance and long runtime, effectively lowering consumption of smartphone's battery.
My dongle is powerful than yours
340mW+340mW @32Ω is nearly unheard of for a USB dongle but here it is! Easily drive all your HiFi earphones and even some full-size headphones! High driving power is the stuff of miracles! It will let your earphones handle all music styles with more aplomb than ever, a higher sense of energy without sacrificing any fine control or detail!
High performance by the numbers
High SNR, low absolute noise level and low THD all at the forefront of products of this class, making for a faithful rendition of the great music at your fingertips on a black canvas.
MQA 16X unfolding
The HiBy FC4 includes MQA technology*, which enables you to play back MQA audio files and streams by a factor of 16x, delivering the sound of the original master recording.
ES9219's integrated DAC supports MQA full decoding of 16x unfolding.
*The smartphone must be using apps supporting bitperfect and MQA (e.g. HiByMusic, TIDAL), in order for MQA unfolding to occur with the HiBy FC4 connected via USB.
Dual ES9219 DACs
Equipped with 2 of ESS technologies' renowned ES9219 DAC chips, set to output to each channel independently, their strong decoding power not letting go of a single musical detail.
Hi-res support
Supporting up to PCM768kHz/32bit, DSD256 (native) decoding, edging on professional HiFi in decoding specifications, this will have no problems decoding all your usual lossless streaming formats.
3.5mm SE and 4.4mm balanced brought together
Includes 3.5mm SE and 4.4mm balanced ports--balanced in position too! The attention to detail inspires confidence.
Software integration
Seamlessly integrating with HiByMusic app's USB exclusive mode, be confident of your smartphone's bitperfect audio output to the FC4, fully unleashing the FC4's hardware decoding / amplification power.
The HiByMusic App is a professional app for Hi-Res audio playback on Android and iOS, with over 3 million users worldwide, and its USB exclusive mode coupled with external USB DAC/headphone amps garners widespread praise from HiFi aficionados all around.
All-platform support
Supports use on Android / iOS / Mac / Windows as USB dongle / computer external soundcard. No charging required, driver-free plug-and-play.
Driver-free plug-and-play on Android / iOS / Mac / Windows 10
Hi-Res certified for hi-quality sound
Hi-Res certification your guaranteed ticket to good sound!
All-metal body
All-metal body in Bauhaus design language, black with luxurious gold trim.
Hardware volume buttons / hardware volume
30-step physical hardware volume button controlling hardware volume controller for best adaptability and lossless volume control.
RGB indicator light
Displaying different colours depending on what is being played:
Green: MQA
Blue: MQA Studio
Magenta: MQA Rendering
Yellow: ≤48k
Aqua: 64k-192k
Orange: 352.8k or above
White: DSD Red: Paused
Hardware specifications
| Model | HiBy FC4 |
| --- | --- |
| Dimensions | 65.3*22.1*11.9 mm |
| Weight | 21.7 g |
| Chipset | ES9219 * 2 |
| Buttons | Volume up / down |
| Supported formats | PCM up to 768kHz/32bit, up to DSD256 native |
| RGB indicator light | Status indicator |
| USB port | Type-C |
| Headphone out | 3.5mm TRS and CTIA-spec TRRS headsets |
| Balanced headphone out | 4.4mm balanced |
| Table header 0 | 3.5mm PO | 4.4mm BAL |
| --- | --- | --- |
| Output Level | 1.9Vrms (32Ω) | 3.3Vrms (32Ω) |
| Output Power | 110mW (32Ω) | 340mW (32Ω) |
| THD+N | 0.0008% (32Ω) | 0.0006% (32Ω) |
| Noise | 1.7μVrms (32Ω) | 2.2μVrms (32Ω) |
| SNR | 120dB (32Ω) | 123 dB (32Ω) |
| Dynamic Range | 120dB (32Ω) | 123 dB (32Ω) |
| Crosstalk Rejection | 72dB (32Ω) | 98 dB (32Ω) |
| Frequency response (-3dB) | 20-90Khz (32Ω) | 20-90Khz (32Ω) |
①USB Type A to Type C interconnect 
②FC4 DAC/headphone amp product proper 
③Type-C to Type-C interconnect 
④Product packaging 
 ⑤User manual / warranty / certificate
* MQA Subscription Voucher