HiBy R6 Pro II Review
We review the HiBy R6 Pro II, which is an Android 12 digital audio player featuring a new dual-mono dual AK4499EX DAC 'all-in' audio architecture. It is priced at $749.
Disclaimer: This sample was sent to us in exchange for our honest opinion. Headfonics is an independent website with no affiliate links. We thank HiBy for their support. 
You can click here to read more about the HiBy products that we have previously highlighted on our website.
Note, that this article follows our latest scoring guidelines which you can read here.
There is no surprise that the HiBy R6 Pro would eventually receive an upgrade. So, after more than 4 years owning the original version we finally get to see a refresh but with a quirky and unusual pitch combined with a beautiful external design and a unique internal architecture.
More than that, the price point is competitive at $749 so not too far ahead of the latest R6 III and placing it head-on with some of FiiO's higher-end M11 models such as the M11 Plus ESS.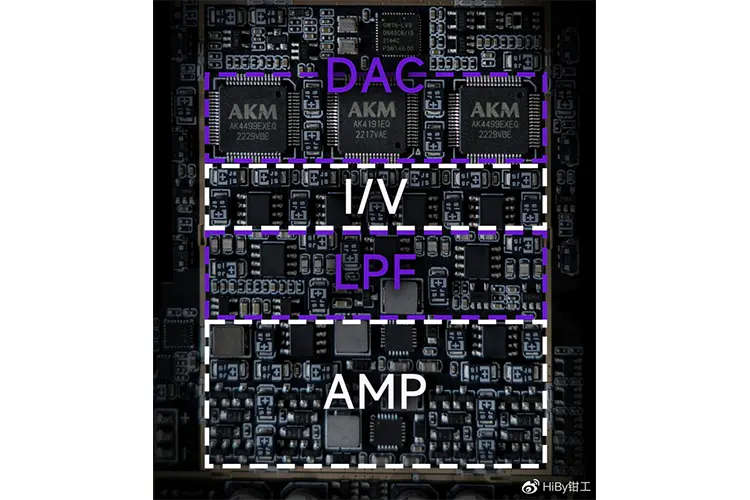 Copyright HiBy 2023
TECH HIGHLIGHTS
The HiBy R6 Pro II is the company's latest Android-power mid-fi portable digital audio player building on the success of the original R6 from a number of years ago.
However, the approach to version 2 is quite different from the original. This time around R6 Pro II is aiming at in-ear monitor performance specifically with a focus on precision control of the driving force rather than feeding it tons of power.
ALL-IN AUDIO ARCHITECTURE
The reduced output is quite an unexpected move when everyone is pushing limits, but that could be explained by the new dual AK4499EX architecture that HiBy claims to utilize the max power output from the chipsets.
On the front of the R6 Pro II is a fully laminated, 5.9-inch IPS screen with 1080*2160 resolution. The pixel density is high and the screen looks quite sharp and bright under the sun. At 285g the R6 PRO II feels quite light on the hand despite its bigger screen size than quite some other players.
Looking at the back of the player you will be tempted to not use the leather case. The curves and grooves resemble patterns found in Zen Garden Sands which adds to the visual appeal.
The combination of carbon fiber and metallic inserts creates a stunning look, and the purple bolts and leather case that come with the player complement the overall design. The absence of visible screws gives the player a sleek, minimalist look and overall build quality is very decent.
The buttons are arranged in a straight line, creating a more balanced and cohesive design, and when using the leather case, the micro-SD card slot will be hidden.
Additionally, there is a blue LED indicator located above the volume buttons on the right side, adding to the overall tech-inspired aesthetic.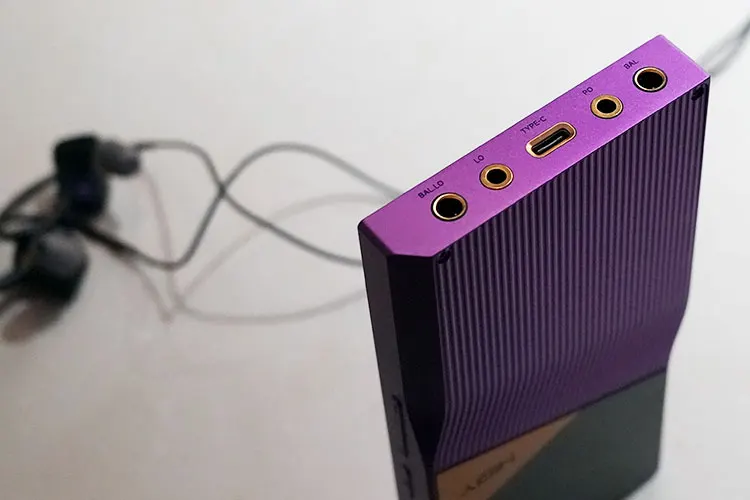 .......