Regular price
$149.00 USD
Sale price
$79.00 USD
Unit price
per
Sale
Sold out
Single dynamic / dual BA available | Adjustable digital crossover | LDAC support | UAT support | Bluetooth 5.2 | HiBy Blue app control | Intuitive controls | Dual microphone for clear voice calls
Share
View full details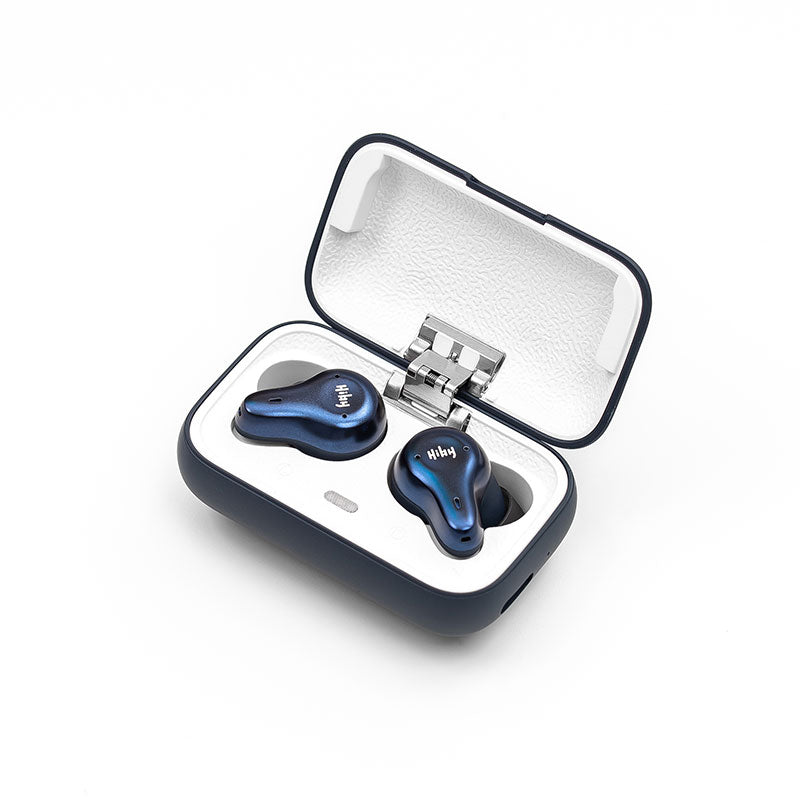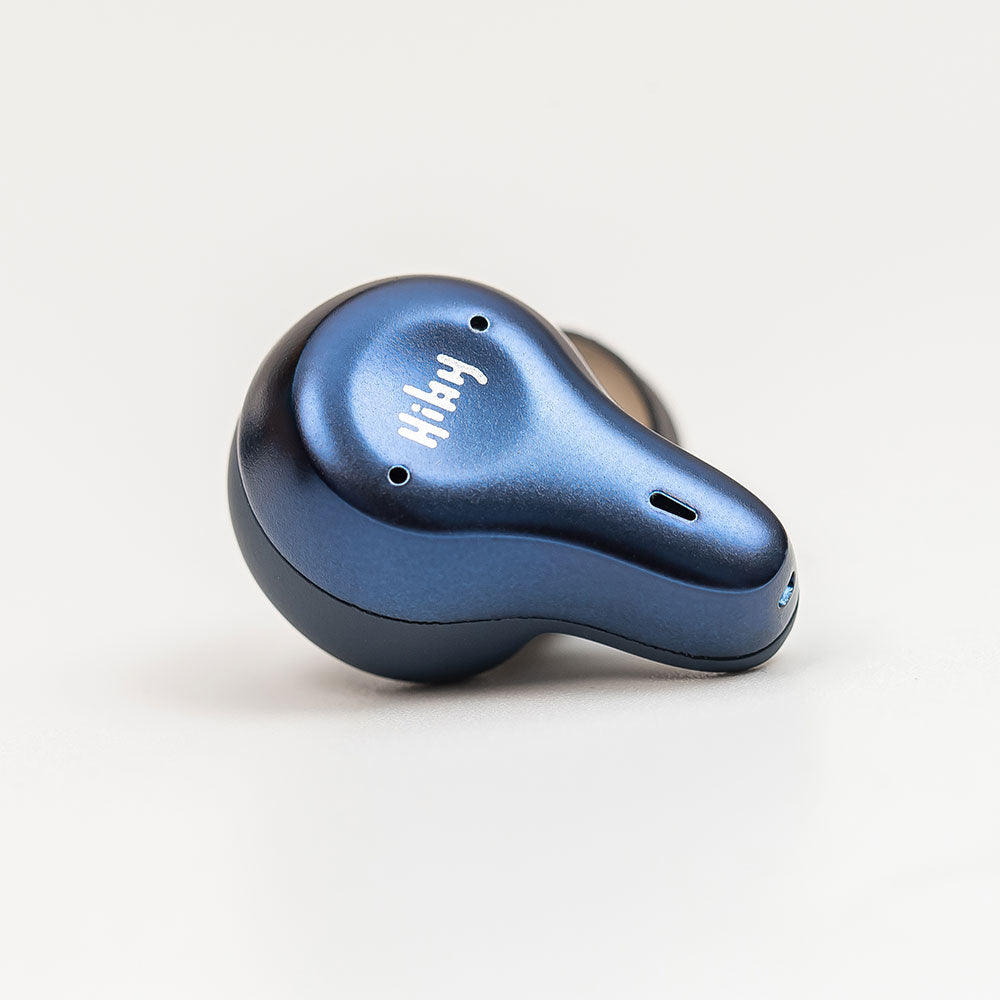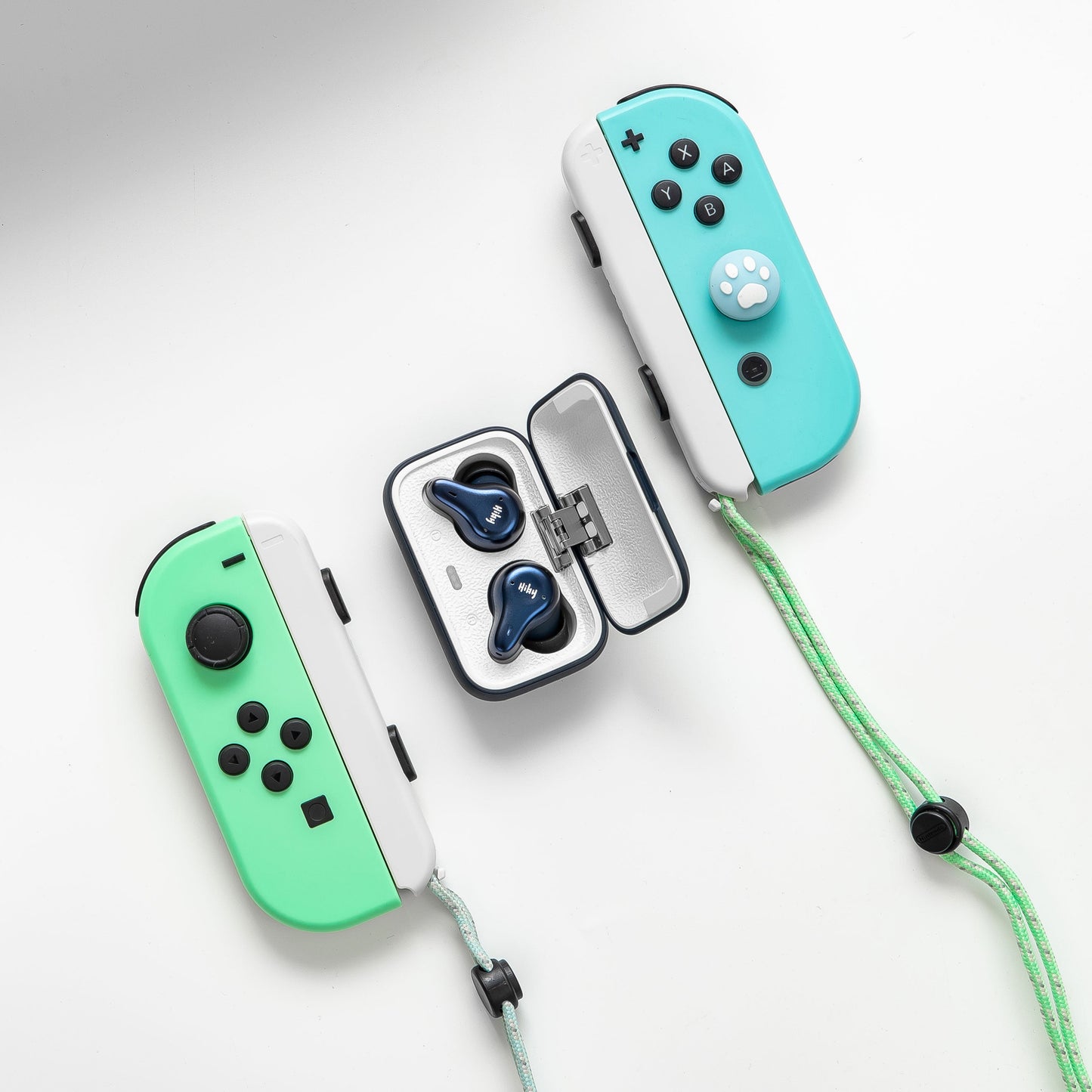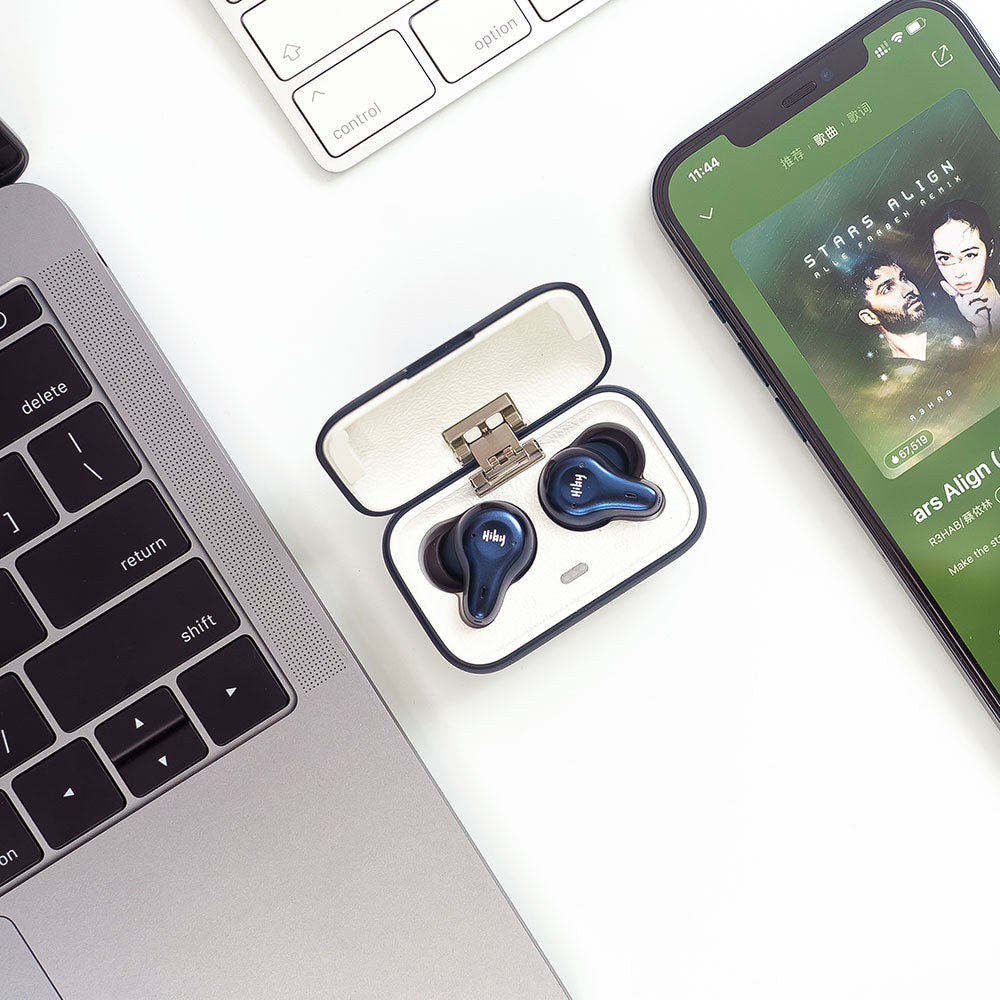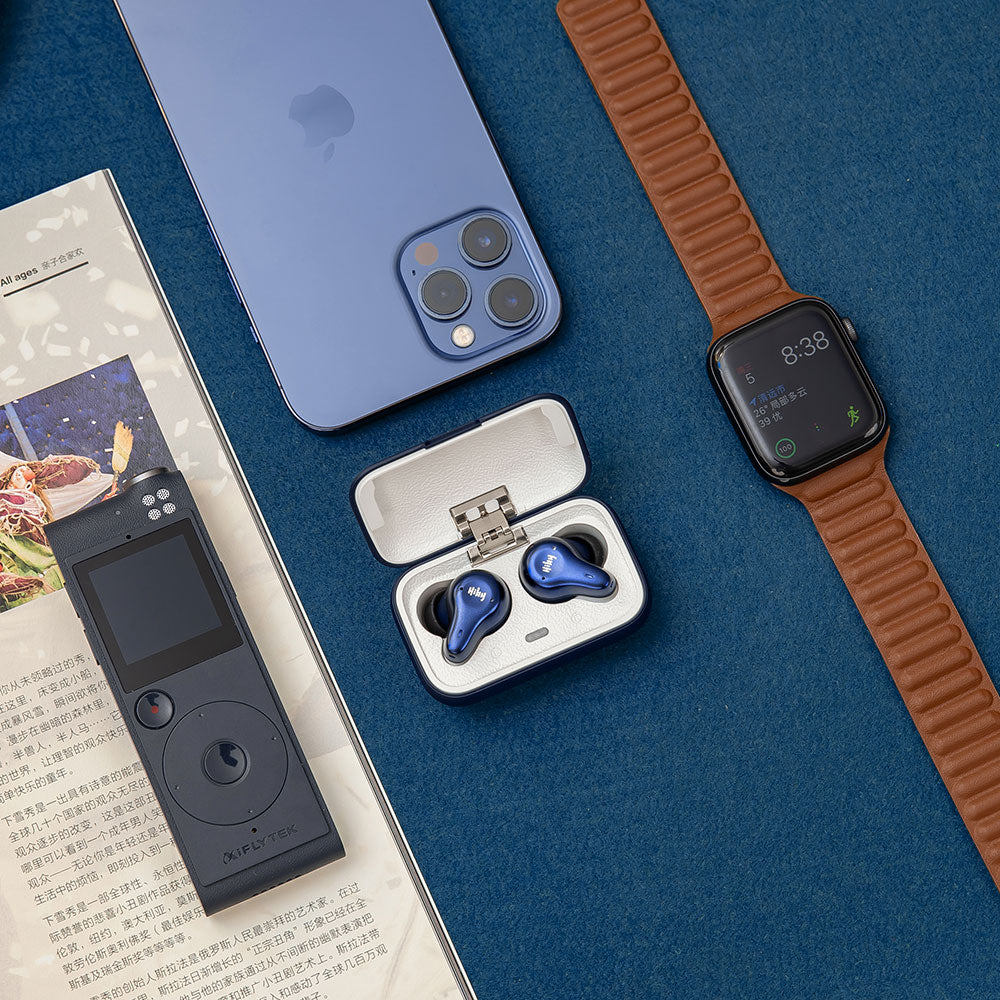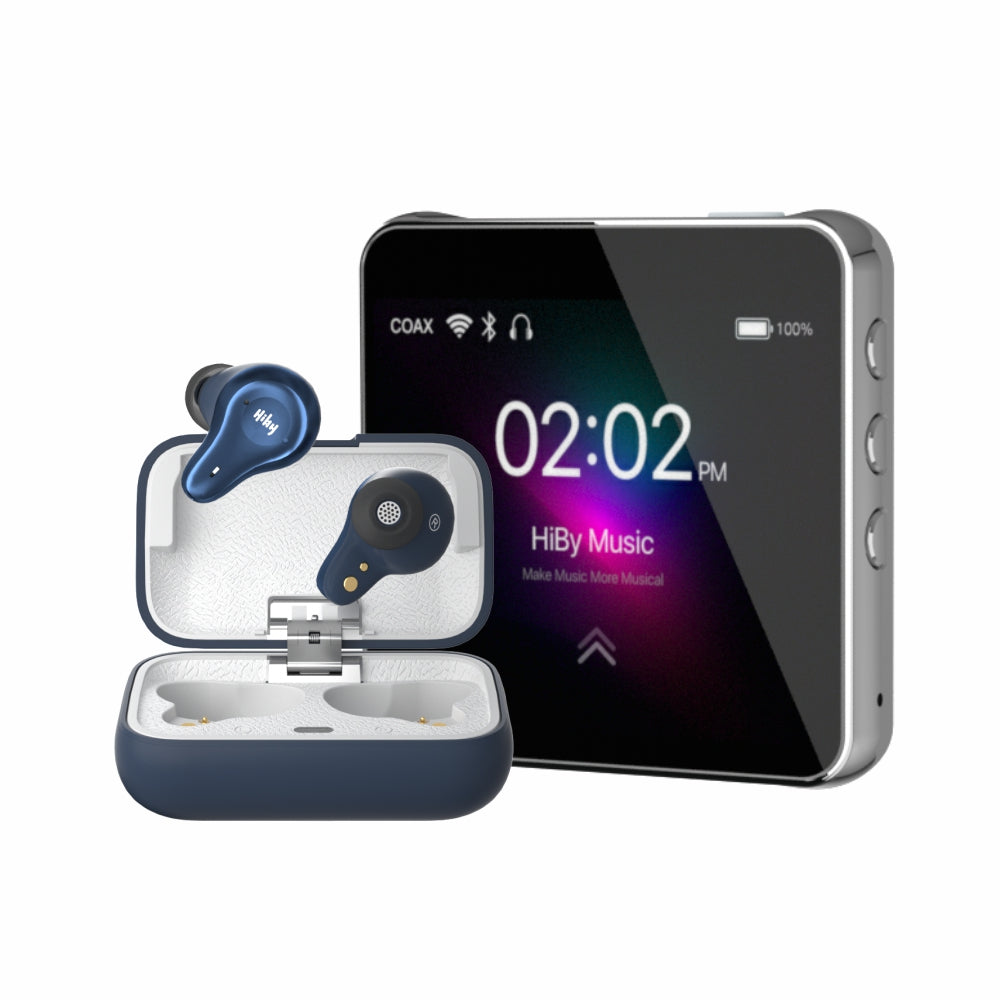 Pioneering True Wireless Earphones with LDAC

True Wireless Bluetooth & True HiFi. For Workout & Daily Use.
Meet the HiBy WH2

Bringing True Hi-Fi to True Wireless
Headfonics
"This new model has whooping high Bluetooth specs, featuring 990kbps max LDAC also UAT support, possibly one of the most tech-capable TWS in the market we have seen thus far." Click here to view the review by Headfonics.
Headfonia
"The WH2's sound quality is impressive and it will be an ironclad competitor in this price bracket." Click here to view the review by Headfonia.
Twister6
"I came out with a discovery of TWS earpieces that have not only the tech advantage but also an impressive audiophile quality tuning." Click here to view the review by Twister6.
Everyone can benefit
HiBy WH2 is your perfect companion for daily use and sports, allowing you to immerse in Hi-Fi music wirelessly anytime, anywhere.
2 versions available

2 versions available
The WH2 comes in two driver configurations, single dynamic and dual BA.
Dynamic driver coupled with carbon nanotube diaphragm

The driver includes a revolutionary ultra-thin diaphragm with carbon nanotubes suspended inside the material, which results in a uniform driving force that reduces distortion and improves clarity, resolution and transparency. Choose single dynamic driver coupled with carbon nanotube diaphragm for a balanced, dynamic sound with great bass texture.
Customized dual BA drivers

Dual BA version

Dual BA version has the sweeter highs and unforgettable performance thanks to HiBy's in-house researched adjustable digital crossover for a fully customizable sound.
Adjustable digital crossover
Thanks to the in-house developed adjustable digital crossover, the two drivers are perfectly in phase and you can dial in your favorite sound with the swipe of a finger. (BA driver version exclusive)
LDAC support
Officially LDAC certified for uncompromised music quality! LDAC enables the transmission of audio content at the maximum bitrate of 990kbps even over a Bluetooth, with 3x the data transmitted compared to AAC or SBC, providing a supreme wireless listening experience for all your music.
Complete list of Bluetooth codec support

Complete list of Bluetooth codec support
UAT TWS, LDAC, AAC and SBC supported. UAT audio codec is supported by HiByOS hardware music players.
HiBy Blue app control

HiBy Blue app control
Digital crossover adjustment, button assignment, firmware updates, HiBy Blue is your one-stop shop.
Bluetooth 5.2

Bluetooth 5.2

Featuring Bluetooth 5.2, the WH2 can connect smoother, receive data faster, providing you with a more immediate listening experience than ever before.
Binaural separation design
Binaural separation design
Single and binaural free switch. HiBy WH2 can be use widely in different scenarios.
Intuitive controls

Intuitive controls

When you take two earbuds together out from the charging case, they will pair automatically. If you were connected to your device, your earbuds will automatically reconnect to your device.
IPX4 fully splashproof

IPX4 fully splashproof

The sweat-resistance WH2 with lightweight for longterm comfort is suitable for highest music enjoyment whether for workouts or for daily use.
Tested under controlled laboratory conditions, the HiBy WH2 has the IPX4 industry benchmark rating. Please avoid charging the earbuds in humid conditions. Please dry water that splashes against all sides of the enclosure in time. Warranty does not cover defects or malfunction caused by soaking in liquid.
Dual microphone

Dual microphone

Each earbud is equipped with two microphones for clear calls, greatly reducing the ambient noise during the call, which makes you be heard louder and clearer from the other end.
Ergonomic design, right fitting

Ergonomic design, right fitting

Lots of ear shape data collection and thousands of real people's test for a perfect fit for your ear, you'll forget you're wearing the earbuds but they don't ever fall off.
6 hours playtime, ≥30 hours with battery case

Battery case 350mAh | Uptime: 24 hours
Earpieces 40mAh | Uptime: 6 hours

Put the earbuds into the battery case, battery indicator will light up for 3 seconds to display the battery capacity.
What's in the box
1 pair of WH2
1 x Battery case
1 x Type C charging cable
8 × Eartip replacements (4 sets)
1 x User manual
Specifications

| Bluetooth chipset | AB1565 |
| --- | --- |
| Driver configuration | Single dynamic / dual BA |
| Bluetooth standard | 5.2 |
| Bluetooth audio codecs | UAT TWS/LDAC/SBC/AAC |
| Bluetooth range | 10m |
| Controls | Touch gestures, LED and voice notifications |
| Status LED | White |
| Microphone | Dual microphones for clear voice calls |
| Battery capacity | WH2 = 40 mAh, Battery case = 350 mAh |
| Uptime | Earpieces: 6 hours, up to 30 hours with battery case |
| Weight | WH2 earpieces 4.5g / each, battery case: 83.5g |


Specifications

| Bluetooth chipset | QCC 5121 |
| --- | --- |
| Driver complement | one dynamic and one balanced armature driver, total two drivers per earpiece |
| Bluetooth standard | Bluetooth 5.0 |
| Bluetooth codec | UAT/aptX/SBC/AAC |
| Bluetooth coverage distance | 10m |
| Operation | Touch, indicator light and voice feedback, HiBy Blue app control |
| Status indicators | Blue and red lights |
| Microphone | Included |
| Battery capacity | WH3 = 45 mAh, Battery case = 400 mAh |
| Battery Life | 5-hour playtime after fully charged. With Battery case up to 24-hour playtime. |
| Weight | 63g (including battery case) |
| | |
Notifications

| Event | Audio notification | Indicator light |
| --- | --- | --- |
| Power on | Power on | flashes 7 times |
| Power off | Power off | pulsates |
| Pairing | Pairing | flashes quickly |
| Paired | Connected | / |
| Disconnected | Disconnected | flashes slowly |
| Low power | Battery low | Flashes at under 3.3V |
| Low battery power off | Power off | Powers off at under 3.1V |


Specifications

| Bluetooth chipset | QCC 5121 |
| --- | --- |
| Driver complement | one dynamic and one balanced armature driver, total two drivers per earpiece |
| Bluetooth standard | Bluetooth 5.0 |
| Bluetooth codec | UAT/aptX/SBC/AAC |
| Bluetooth coverage distance | 10m |
| Operation | Touch, indicator light and voice feedback, HiBy Blue app control |
| Status indicators | Blue and red lights |
| Microphone | Included |
| Battery capacity | WH3 = 45 mAh, Battery case = 400 mAh |
| Battery Life | 5-hour playtime after fully charged. With Battery case up to 24-hour playtime. |
| Weight | 63g (including battery case) |
| | |
Bluetooth Codec Support

| Bluetooth codec | Bitrate / kbps | Sample rate / kHz | Bit depth / bit |
| --- | --- | --- | --- |
| LDAC | 330~990 | 96 | 24 |
| UAT TWS | 350~550 | 96 | 24 |
| AAC | <250 | 44 | 16 |
| SBC | <350 | 48 | 16 |
Frequently Asked Questions