Today we're looking at the Hiby R1 & FD1 & Beans. It's HiBy's new small form-factor media player, the $99 USD R2, its companion, the $59 USD FD1 amp and the $69 USD Beans IEM. 
Disclaimer: HiBy sent us the stack for this review, free of charge. All thoughts and experiences with the product are naturally my own. You can find more about them here. Let's get to it.
HiBy
HiBy Music is a company that specializes in research & development of portable audio devices. They have been in the industry since 2011. They designed and developed wide-range of products from DAPs to various Bluetooth devices. HiBy is a very innovative company and they have a huge R&D team with over 40 professionals. Their HiBy Music App has a user base of 2 million users in over 100 countries around the globe. We also just recently reviewed their TOTL Portable player, the R8
They successfully launched many other DAPs as well in the past and now they launched a trio of products. HiBy advises you to buy them together, as a stack. Today we're going to take a look at the trio and I'll try my best to describe it to you. MSRP of the stack is $227 USD and I think that is really affordable.
HiBy R2
The HiBy R2 is HiBy's new, small form-factor entry-level Hi-Fi portable media player, and it's sporting many features for under $100 USD. Key features include a ESS Sabre ES9218 dac chip, tidal capability, Bluetooth, USB-DAC mode, dual mics to use it as a dedicated recorder and so on. We'll explore all of its features together in just a minute.
Specifications & Technical Data
Chipset: Ingenic X1000E

DAC: ES9218 – 32bit/384kHz / DSD: 128 (native)

Output power: 70mW per channel

THD+N: <0.001%

Display size: 2.45", IPS, touchscreen

Display resolution: 480*360

Bluetooth: Bluetooth 5.0 (aptX, LDAC, UAT) + WiFi 2.4 & 5

Battery size: 1000mAh

Storage: MicroSD card, up to 2TB, No ROM.

USB Type-C 

Battery: 15 hours

Dimensions: 61*61*12 mm

Weight: 85g

MSRP: 99 USD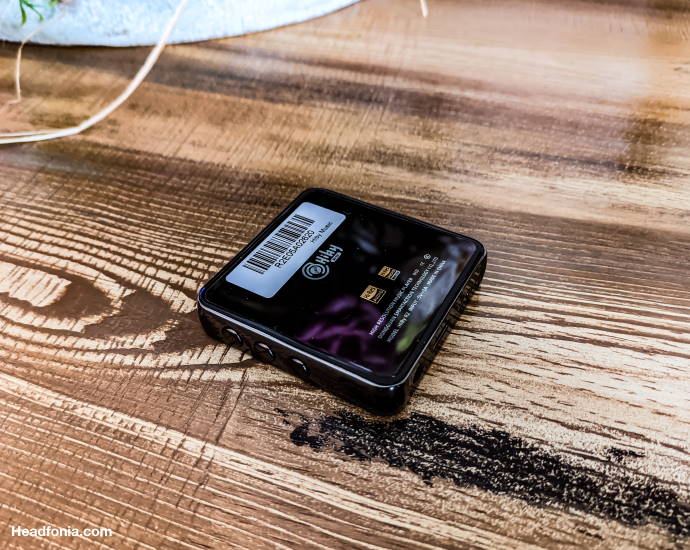 ......