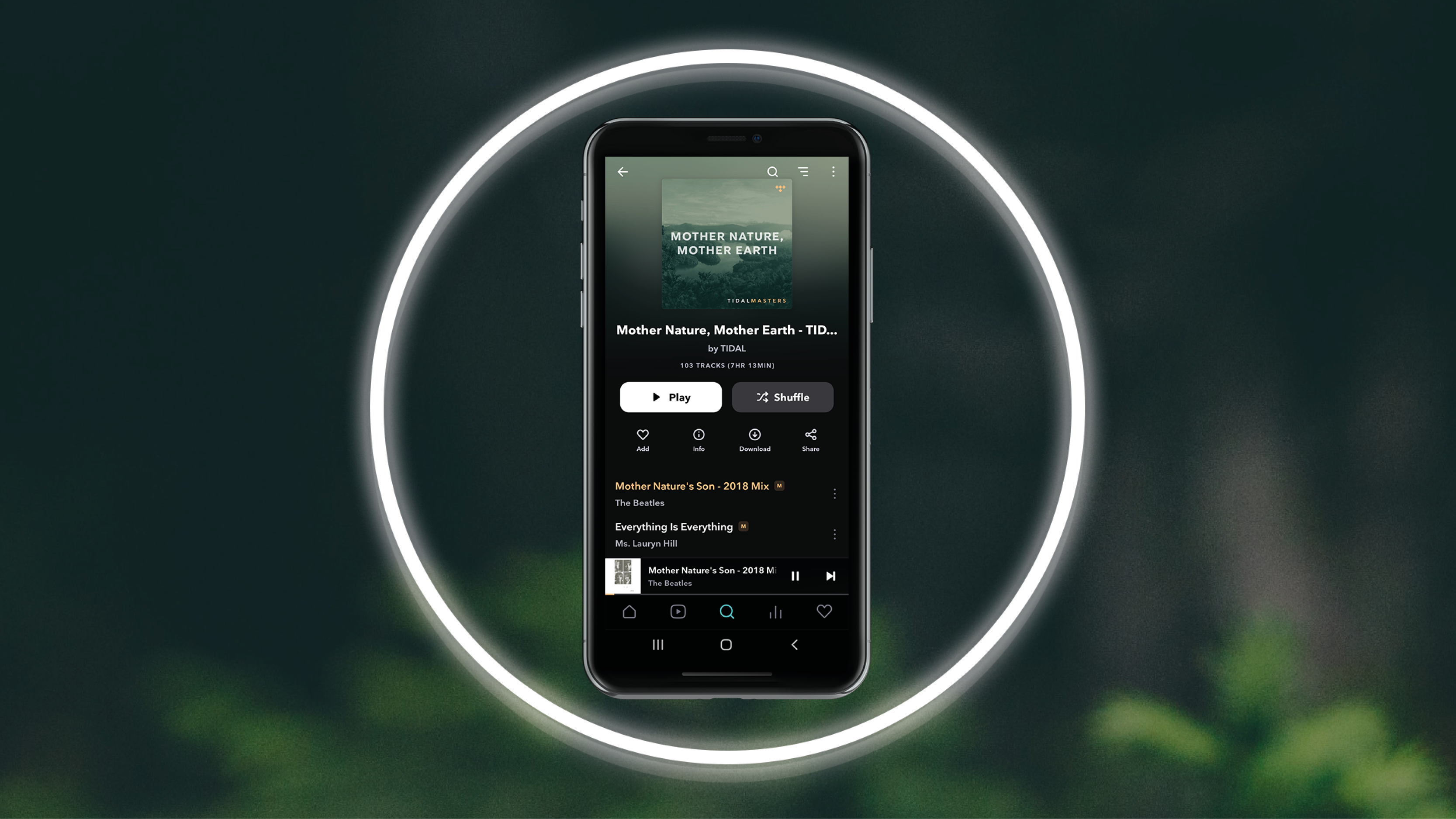 Did you know that music streaming has a carbon footprint? In fact, it's twice as large as the carbon footprint of the CD era. While it's easy to understand the effects of manufacturing and distributing physical formats such as CD and vinyl, many people don't realise that streaming also has an environmental impact. Digital music files are stored on servers. Every time you stream a track it has to be transmitted across a network to a router, then delivered to your playback device or hi-fi set-up. This whole process uses energy and generates greenhouse gas emissions. Streaming is characterised by listening to the same songs across this network. Compared to an 'offline' product such as CD or downloads, streaming can generate far more greenhouse gases.

Streaming is the primary mode of music consumption in the world and growing. The situation is only set to escalate. Based on analysis of millions of songs, HiBy Partner MQA has discovered that in a typical 192kHz 24-bit audio file, music uses only 20% of the data capacity; the remaining 80% contains no music information.
'Greener' Streaming Solutions
HiBy Music now incorporates global streaming service TIDAL. TIDAL connects fans to artists through unique experiences and superior audio offerings. In partnership with MQA, its growing catalogue of recordings offers studio-quality music across all genres and is now available in more than 60 countries. If you want to listen to the best quality music, delivered in the most responsible way, stream your favourite tunes on TIDAL HiFi+.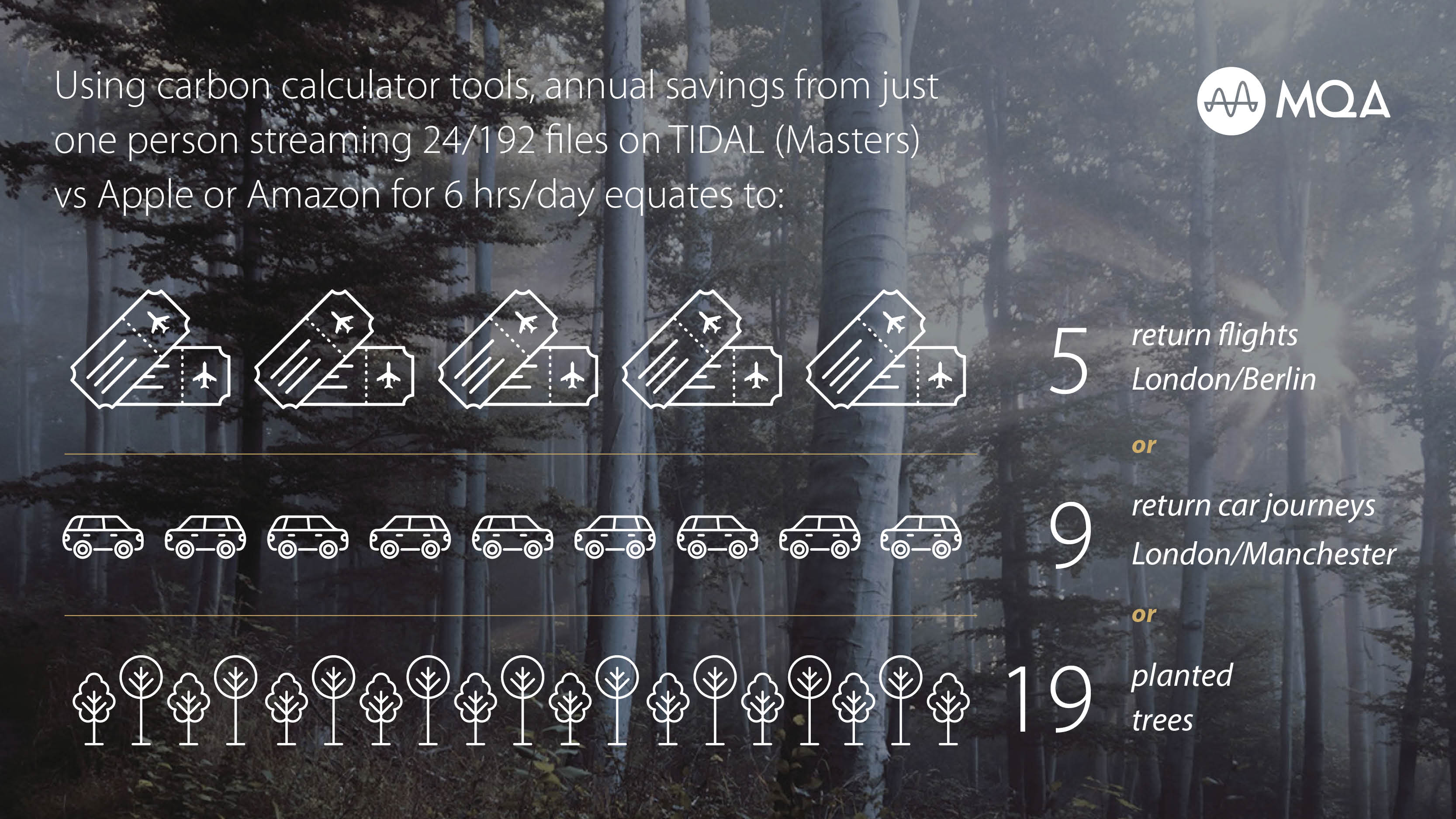 By focusing on the music information, MQA is able to reduce the file size, bandwidth requirement, and carbon footprint of high-resolution audio by as much as 80% while also improving the sound quality, and at the same time supports MQA decoding, bringing high fidelity music streaming.
As explained by MQA founder, Bob Stuart: "It's very beneficial because it gives us a lower carbon footprint. It's easy to think that bandwidth is free or cheap, but it comes at a price: the monetary cost of the data; and, crucially, the cost to the environment."
Music Industry Initiatives
By raising awareness and challenging the inefficiencies of the existing supply chain, the music industry is encouraging innovation and is supporting a more responsible framework for music consumption.
About HiBy Music
Established in 2011, HiBy Music specializes in research, development, and sales of high quality portable audio products. With over 40 professional audio R&D staff and nearly 20 years of experience in the portable audio field, we have developed dozens of portable digital audio players (DAPs), earphones, USB DACs, etc. Our own HiByMusic smartphone audio player app also has a user base of 3 million users in over 200 countries around the globe and has won accolades from professional users regarding its audio quality.

About MQA
Using pioneering scientific research into how people hear, MQA captures the sound of the original performance. The MQA file is fully authenticated, backward compatible, and small enough to stream, so you can play MQA on any device. MQA powers award-winning products and services worldwide with unmatched efficiency, which also makes it the most sustainable solution for the entertainment industry. Partnerships span recorded music, video, radio, broadcast and livestreaming. Wherever there is audio, MQA delivers the best sound. MQA is a UK-based private company.
Read more about MQA Sustainable Tech: https://www.mqa.co.uk/sustainable-tech
To find out more about MQA, visit mqa.co.uk.