The next generation production line will include R6 GEN III(DAP), R2 GEN II(DAP), ZETA(Earphones), and CR06(Audio dock).
Keeping In line with their outstanding product range that has enabled millions of customers to enjoy a better Hi-Fi musical experience, HiBy has announced the release of their 4 new products, namely HiBy R6 III, HiBy R2 II, HiBy Zeta, and HiBy CR06, on February 15th, 2023.
The product positioning of HiBy R6 III is a mid-to-high-end DAP product with a 5" 720p display and aluminum alloy chassis material, offering music lovers a rich audio and visual experience. The HiBy R6 III comes with a high-performance dual ES9038Q2M DAC that operates in tandem in SE or balanced mode for the best possible mix of fidelity, power, and endurance. It will also be offered with voltage mode and class A amplification. Customers can choose the best power consumption/sound quality tradeoff for the specific portable or stationary application thanks to the player's on-button class A and AB amplification options. IEMs up to full-size headphones can be easily used with the player. HiBy R6 III is a performance beast that has the Direct Transport Architecture (DTA), exclusive to HiByOS, to bypass sample rate conversion from deep within the system kernel, allowing even 3rd party apps to enjoy bit-perfect output at the original sample rate whether from the headphone outs, line outs, or the USB Audio digital output. It also includes a Pro audio crystal oscillator, Qualcomm Snapdragon 665 processor, and 4+64 GB storage.
HiBy R6 III has been launched on the HiBy official shopping website, priced at 499$, which has an unrivaled cost performance among similar products.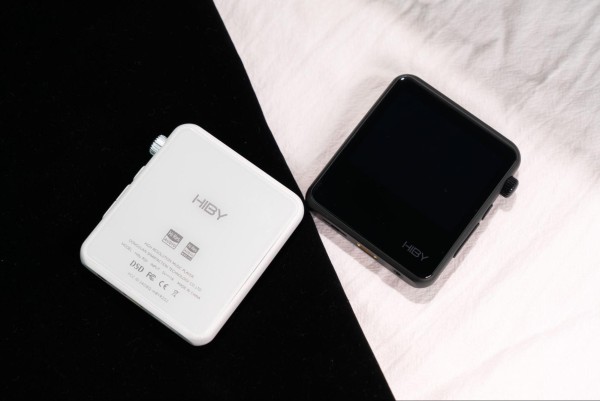 HiBy never intended to miss the entry-level music player market. HiBy always wants to hold onto the entry-level music player market; from the push-button MP3 to this HiBy R2 II, it is the undoubted first choice for HIFI beginners.
All audio formats are supported by the Native DSD256 PCM 384KHz/32Bit that comes with the HiBy R2 II. This new powerhouse, available with an entirely new design, is more compact and rounder, with glass in the front and rear for delicate texture. Additionally, it has a built-in ESS ES9219C DAC supporting native DSD256, PCM 32bit, and 384kHz audio, paving the path for Hi-Res HiFi sound quality. It has the power of HiByOS, an operating system created by HiBy specifically for HiFi audio devices. This device is optimized for audio processing from the ground up and has countless uses that are only limited by the user's creativity. It will now be more enjoyable than ever to stream music using Wi-Fi or Bluetooth.
HiBy R2 II has been launched on the HiBy official shopping website, priced at 89$, one Free HiBy Loki earphones will be given.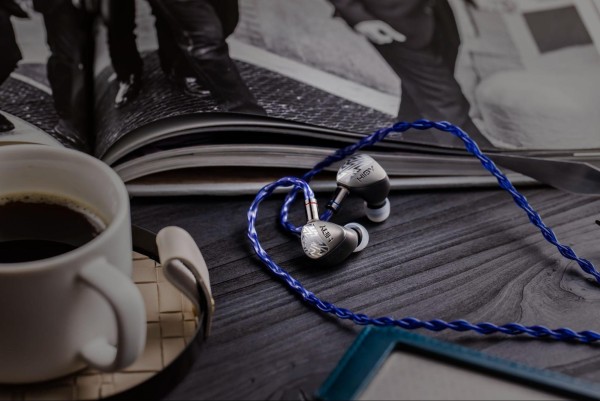 As HiBy's most innovative IEM flagship to date, the HiBy Zeta is a tribrid comprising 1 dynamic, 4 electrostatic, and 4 BA drivers in a true 5-way configuration, representing the pinnacle of acoustic technology and manufacturing methods. The best driver types, dynamic, balanced armature, and electrostatic, are combined in a tribrid IEM with nine drivers per side, bringing out the best in every frequency range in perfect harmony. It guarantees a true 5-way crossover, breaking the 3-way glass ceiling and allowing for even more precise tonal tuning closer to the precise objective needed. The ear tips have been designed for different wearing and listening needs, each set with a different support strength to meet the needs of different insertion depths, yielding maximum comfort no matter how the consumer wears these to get the best sound. They are available with a comfortable universal shell design that is universally comfortable and well-sealing. Other noteworthy features include an 8-core Litz completely balanced OCC copper cable with a 0.78mm two-pin cable socket with lower internal resistance and loss for greater high-frequency extension and less distortion.
HiBy Zeta has been launched on the HiBy official shopping website, priced at 1,299$.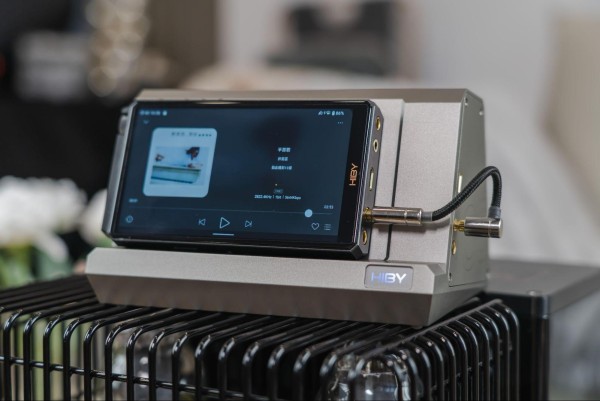 HiBy CR06 offers players a brand-new game that is a delight to discover and play in every manner. It can provide any DAP with 4 outputs (RCA line output, Coaxial digital output, balanced XLR line output, and Optical digital output), allowing for smooth integration into any home audio or headphone system. The CR06 converts the type-C USB output of a compatible player into coaxial and optical digital outputs. With support for various HiBy and third-party HiFi DAPs, the HiBy CR06 is a marvel that will win over every consumer. 
HiBy CR06 has launched on the HiBy official shopping website, priced at 199$, 100$ discount on R6 GEN III +CR06.
Learn more at: store.hiby.com
For updates, follow Hiby Inc on: