Download
R3 Firmware V1.15 Download
1. After downloading the firmware, please place r3.upt in the root directory of micro SD card.
2. Insert the micro SD card into R3, click System settings -> Firmware update -> Update via micro SD card. Then R3 will get updated.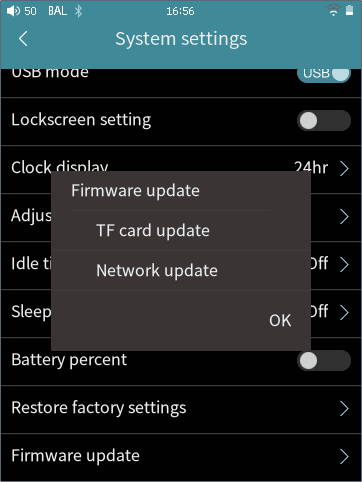 V1.15 Update Content:
Fixed the problem on firmware 1.14 such as Micro SD card cannot be recognized in some certain situations, users can only manually update the firmware via Micro SD card.
Advice:
1 - For those who use firmware 1.14 normally, please get OTA update to 1.15 to prevent any problem exist.
2 - For those who already got the problem, please DOWNLOAD the file to update to 1.15 manually.
3 - File name is still r3.upt which is same as the previous firmware name. Please do NOT rename it.