HiBy unveiled the next-generation flagship Android HiFi music player the HiBy R8 on May 28, 2020 in a livestreamed launch on Bilibili.com.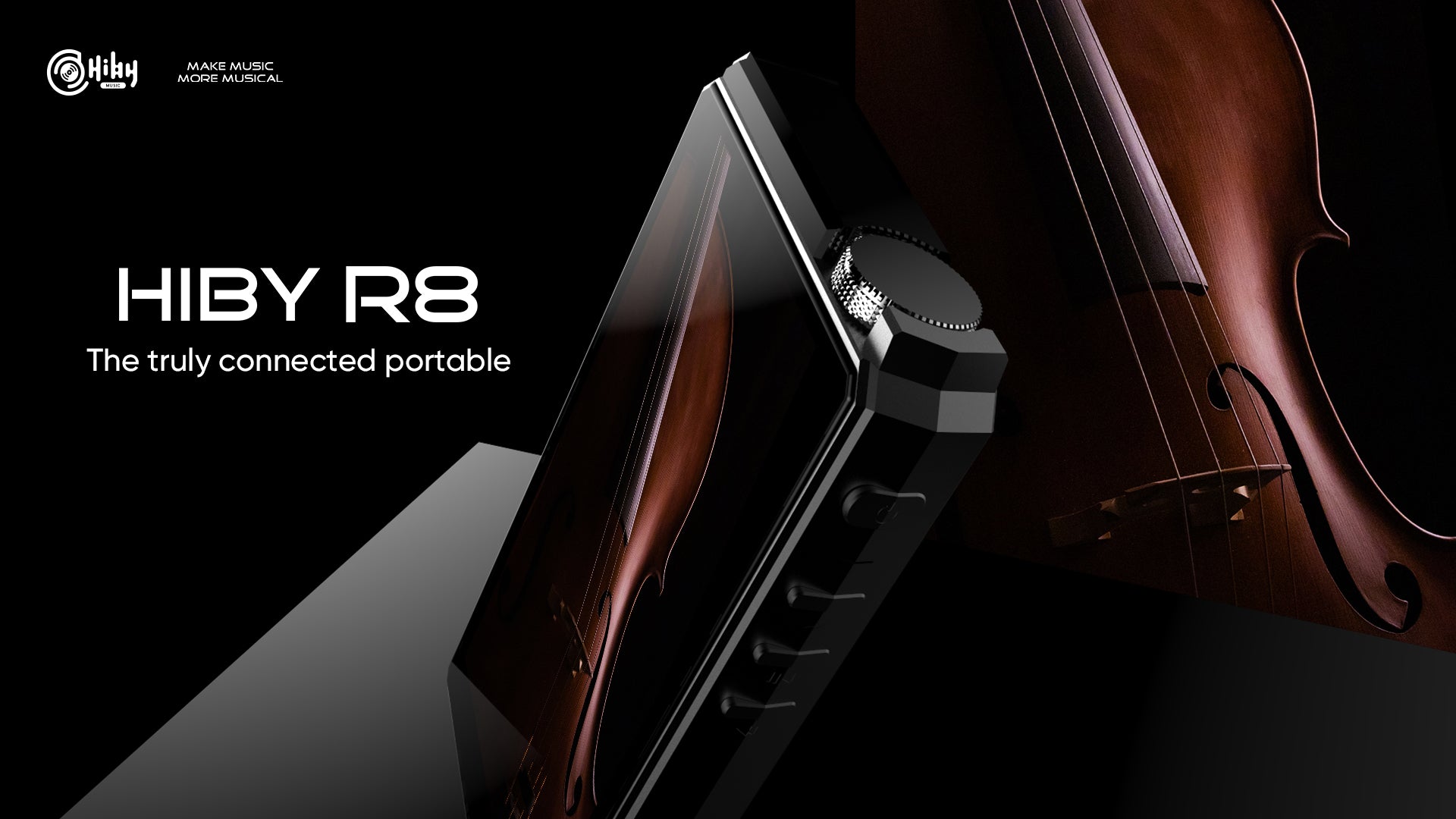 At HiBy, we strive to provide the best audio experience. As a truly luxurious HiFi device, the HiBy R8 will directly link the music listeners to the original live symphony in a concert hall, allowing you to enjoy top-quality audio without losing the quality wherever you listen. It enables the listeners to hear the music how the artist originally intended it to be in the live performance. 

Below we're talking you through all of the details of the HiBy R8 launch as they happened.


Superpowered power supply, the fruits of independent R&D
The HiBy R8 will be backed by back a 38Wh custom ATL battery, with high power density and low internal resistance, capable of continuous 10000mA current output.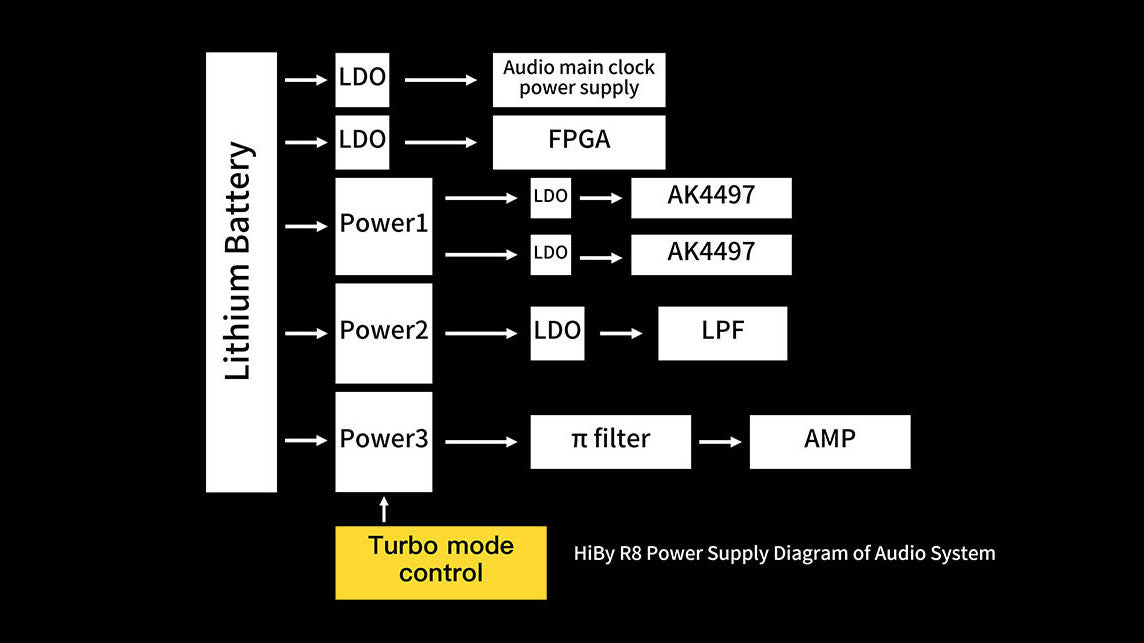 A new Turbo mode
The power output may be adjusted. Turn on Turbo mode to increase power supply voltage on hardware level and change the headphone amp's working conditions, to drive over-ear headphones with more power and dynamic range.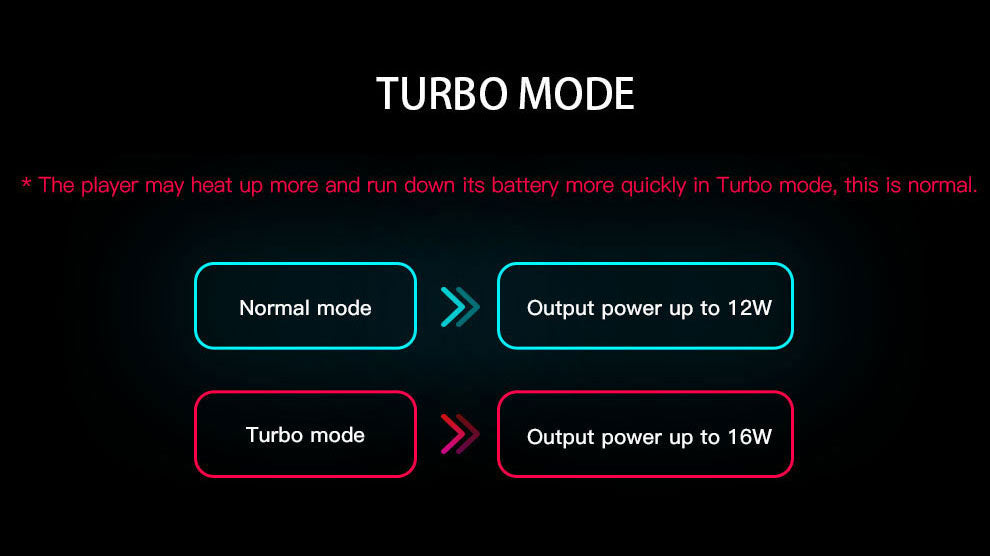 Luxurious audio loadout
4 ELNA SILMIC capacitors, 10 tantalum capacitors, 18 high ripple-suppression-ratio LDO regulators, 35 Panasonic Hi-Polymer POSCAPs.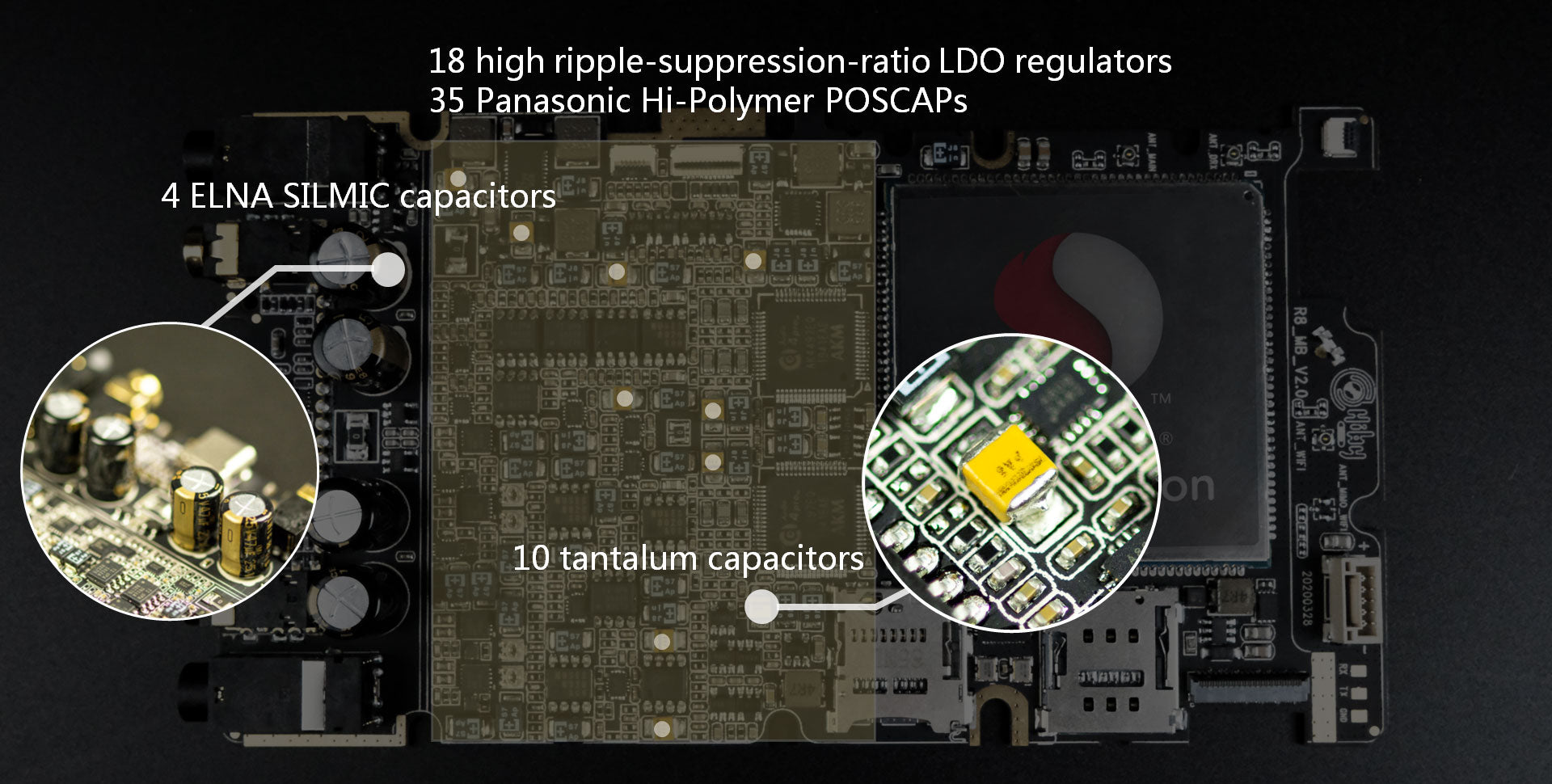 Hand-picked gold capacitors
Utilizing gold capacitors reserved for home audio equipment—high precision, high consistency, and hand-matched prior to installation. Guaranteed clean power output and ultimate ripple rejection and low low THD.

4 ELNA SILMIC II audio capacitors
4 ELNA SILMIC II audio capacitors utilizing natural silk as the dielectric. 3rd order THD under -120dB. Literally silky highs.

Custom designed op-amps
Not found on any other player—we ourselves are involved in the research and design of the model OP02 opamps used in the HiBy R8.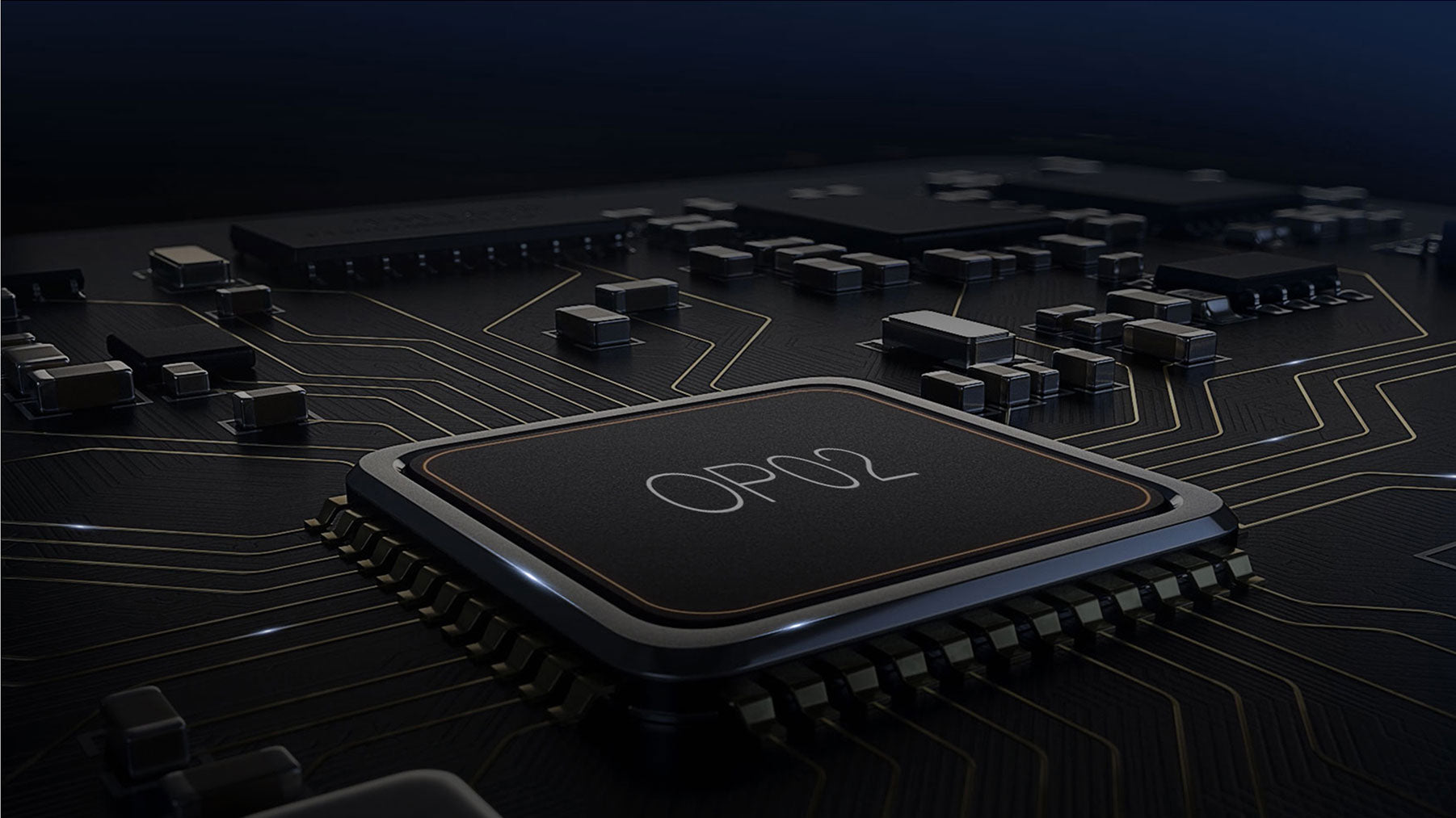 Femtosecond precision
Dual oscillators locked to 45.1584MHz and 49.152MHz with femtosecond precision reduces phase noise to under -159dBc/Hz @ 1kHz offset.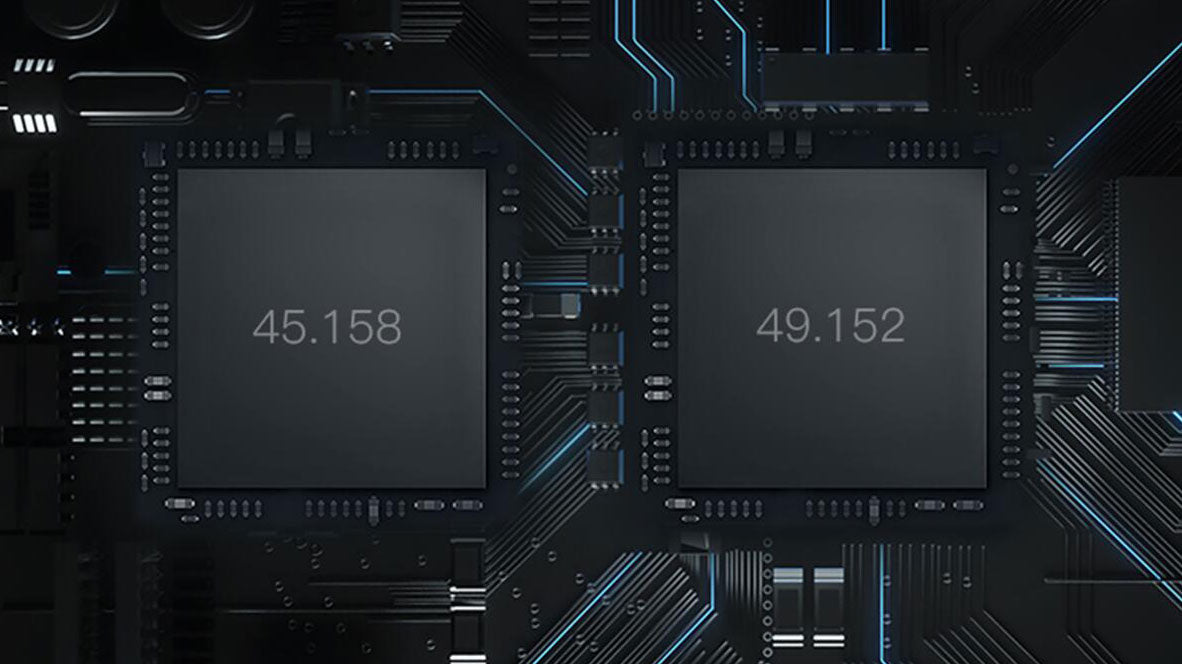 Dual 4497 DACs
The HiBy R8 will come equipped with Dual AKM4497 DACs, to ensure powerful decoding and highly efficient. Paired with in-house designed audio pipeline, easily handles DSD512 and 32bit / 768kHz PCM.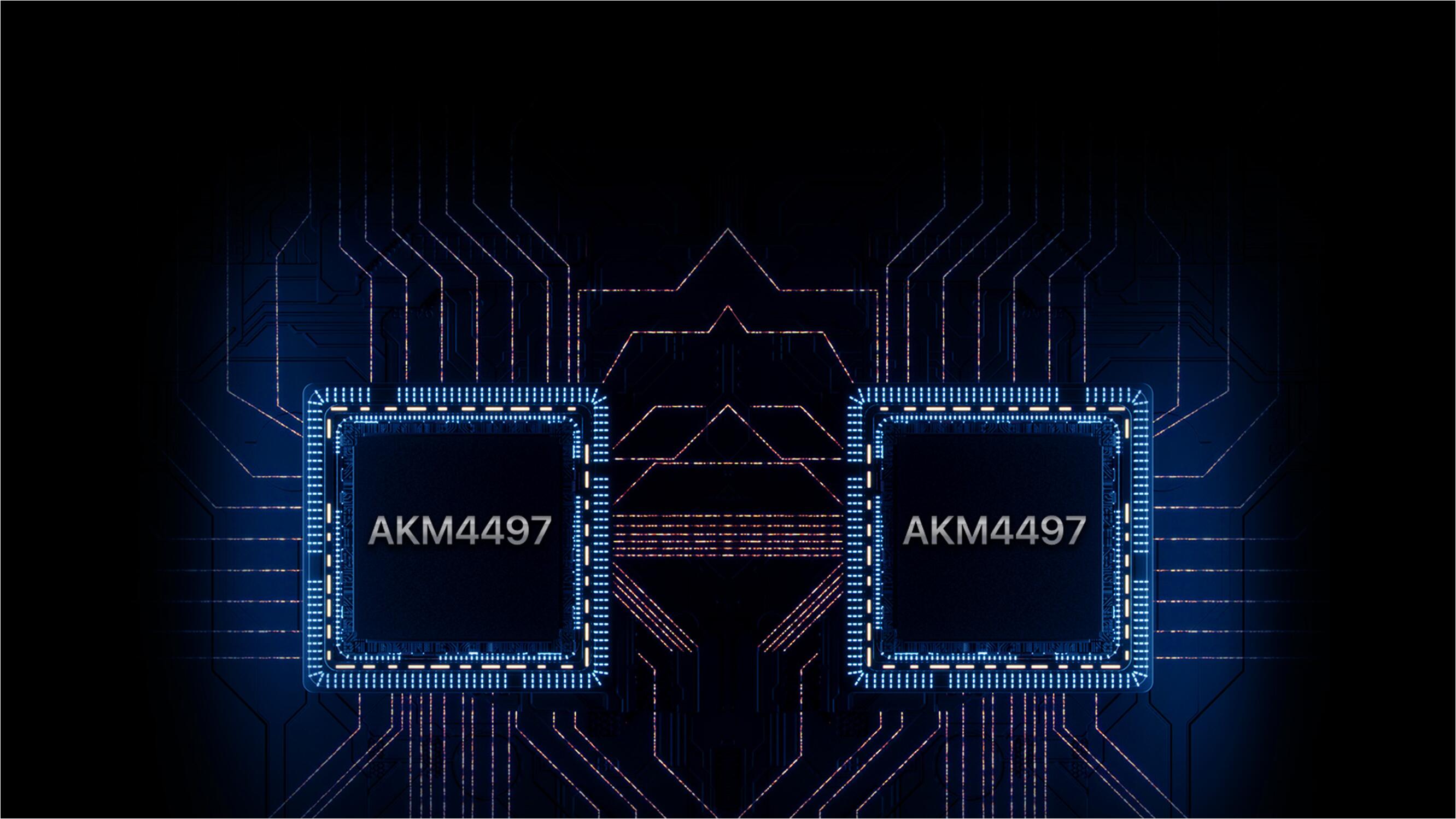 Dual-shielded for pure audio
Customised internal conductive braiding, absorption material, etc. shields against internal interference. Custom made aluminium foil shields motherboard against external interference. Purity of the TeraPlayer achieved in a fully connected smart player.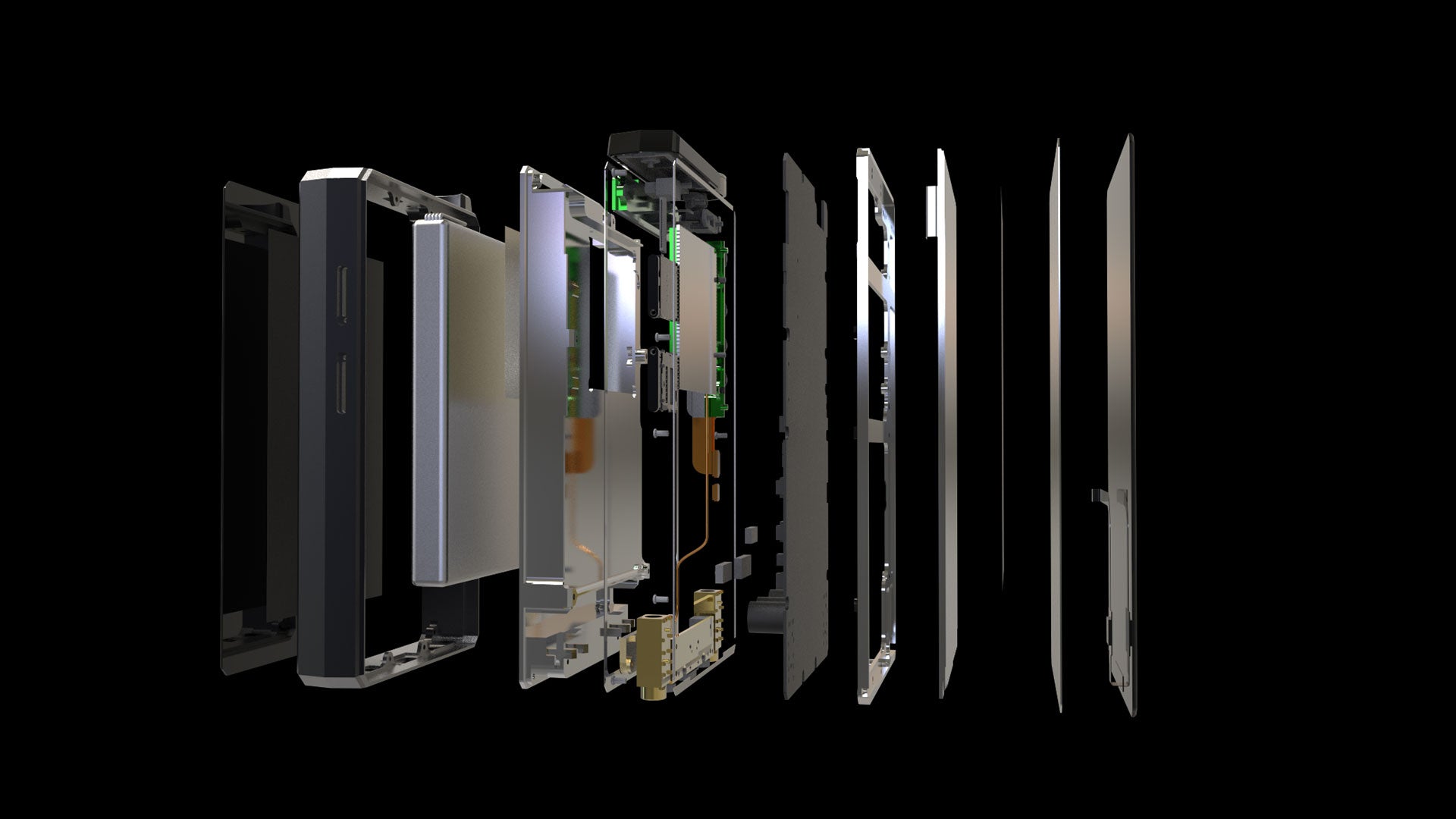 Ultimate audio quality and power you should not be able to take out of the house
3.5mm and 4.4mm separate line and headphone outs (4 ports). Over 1000mW in power drives all over-ear large-scale headphones with ease.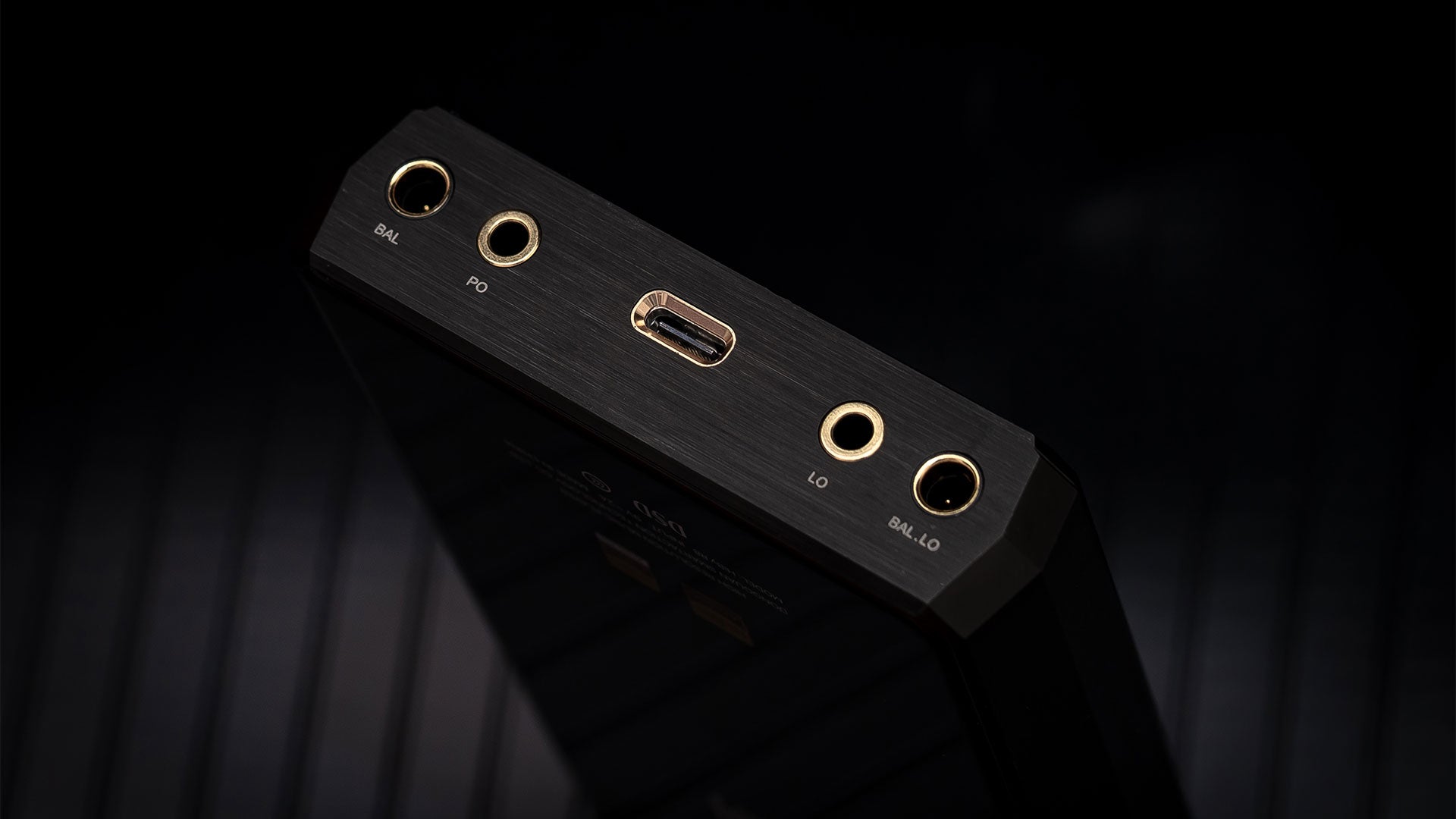 4G connectivity
With 4G connectivity, enjoy top-quality audio of anything you want to play, anywhere. (supports 4G data, not voice calls or SMS.) *The 4G version may come in different configurations in different regions.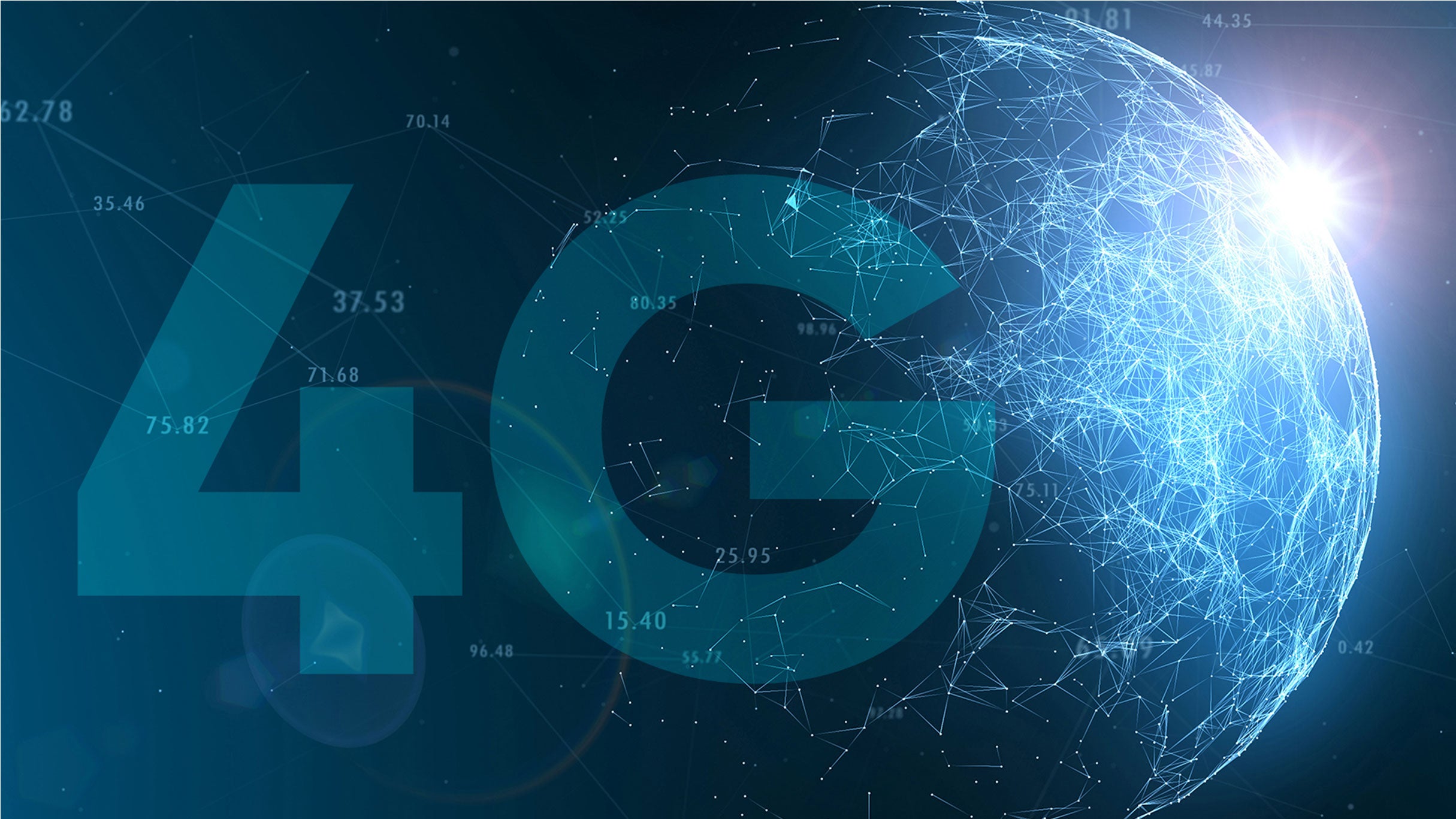 Rock-stable and lightning-fast
Type-C port across the series, with Type-C port across the series on 128GB version.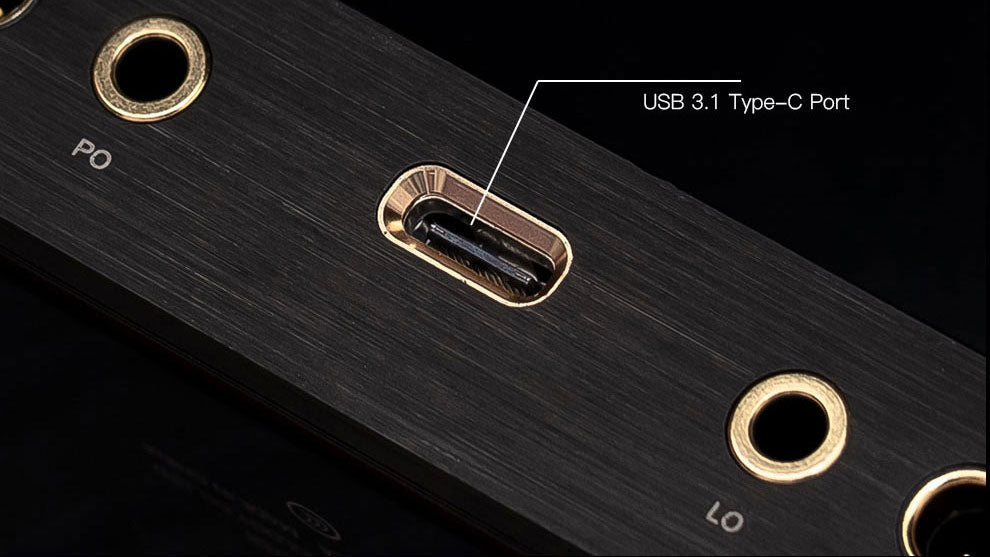 Notably, the HiBy R8 thoroughly impressed you with the hardware performance so far. Now let's move deeper to the HiBy R8.

Operating system
The HiBy R8 will pack Snapdragon 660 SoC for driving a modern Android operating system with speed and stability, based on Android 9 allowed the HiBy R8 to obtain GMS certification. You'll be downloading apps directly from Google Play. Besides, the HiBy R8 will work on updated HiBy OS as well as a custom HiBy Music 4.0 UI.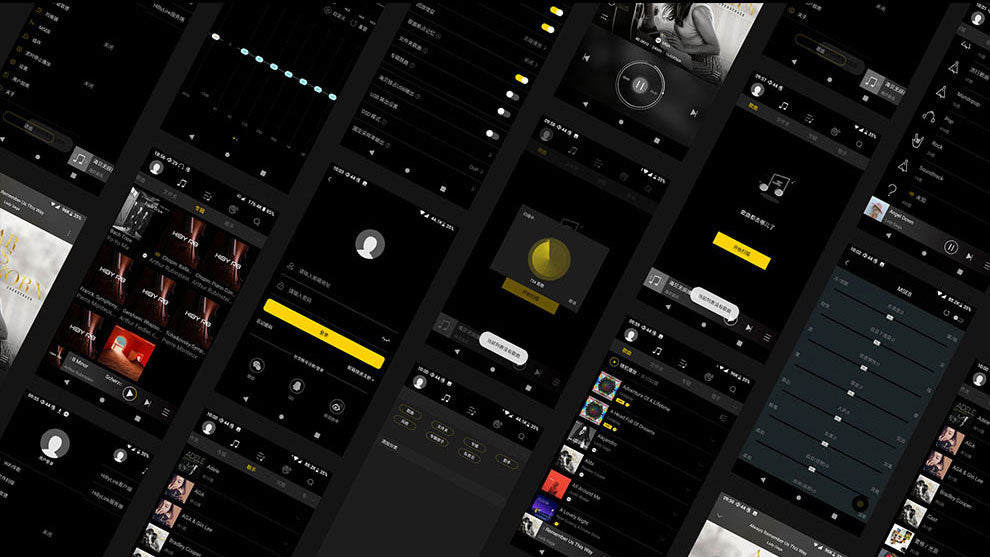 MQA support 16x
The HiBy R8 will include MQA support at 16x. MQA is an award-winning technology that captures and reproduces the sound of the original studio master in a file that's small enough to stream and download. HiBy is collaborating with MQA to deliver the true original sound quality to listeners.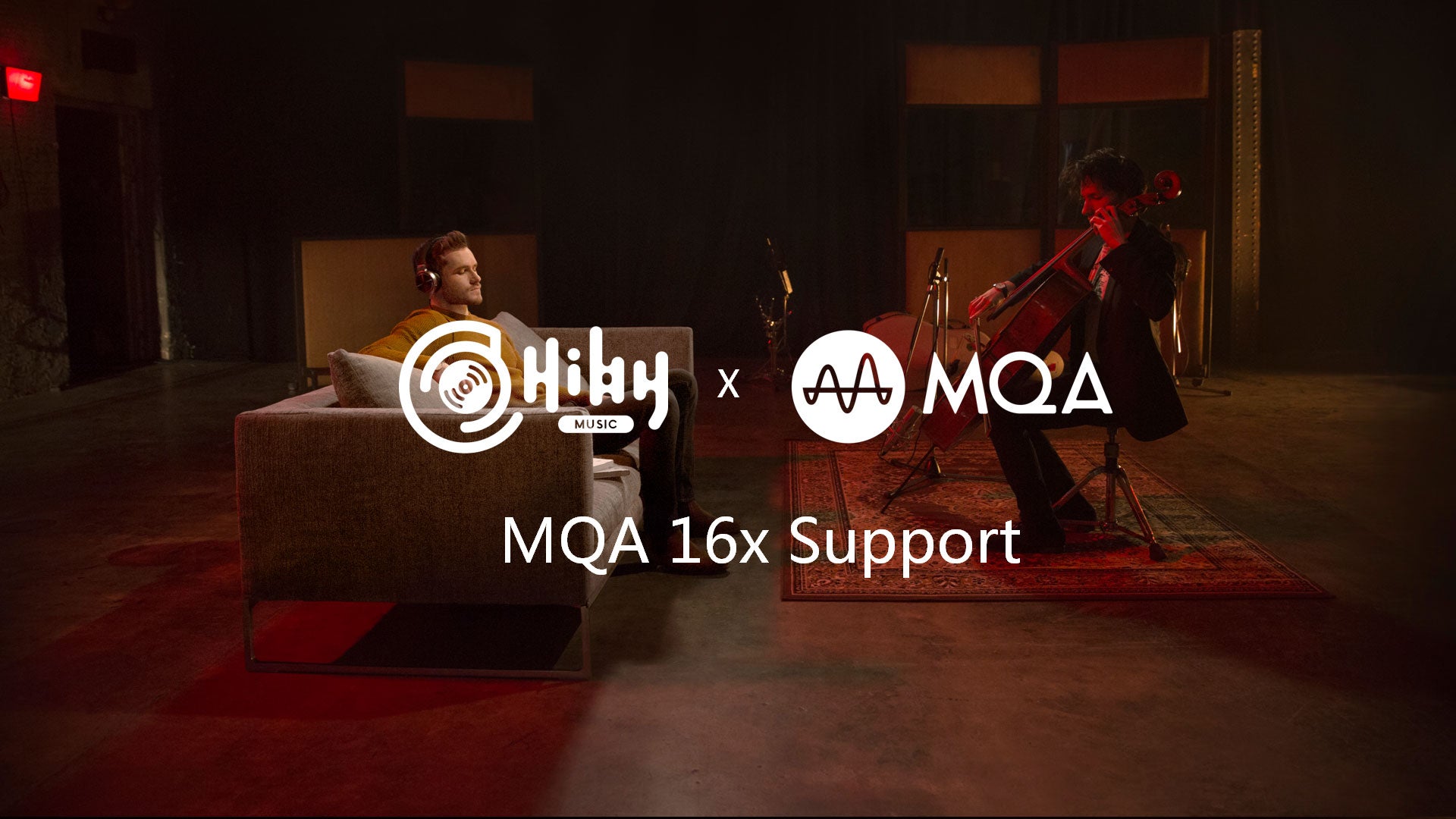 Truly wireless
The HiBy R8 will feature 2.4/5GHz dual band WiFi, Bluetooth 5.0, Two-way Bluetooth (transmit and receive audio) and UAT high quality Bluetooth codec, ensuring a truly wireless music experience. Besides, The HiBy R8 supports music transfer by HiByLink, DLNA, AirPlay and WiFi.


The HiBy R8 looks like a new design motif, masculine straight-edged design exuding power and confidence. Featuring 1080p full HD display, 5.5" 5gen corning gorilla glass, 1920x1080, 400ppi, 16:9, oleophobic. Supports double-tap to wake and multiple finger gestures. Volume knob with Alps digital encoder will offer smooth control.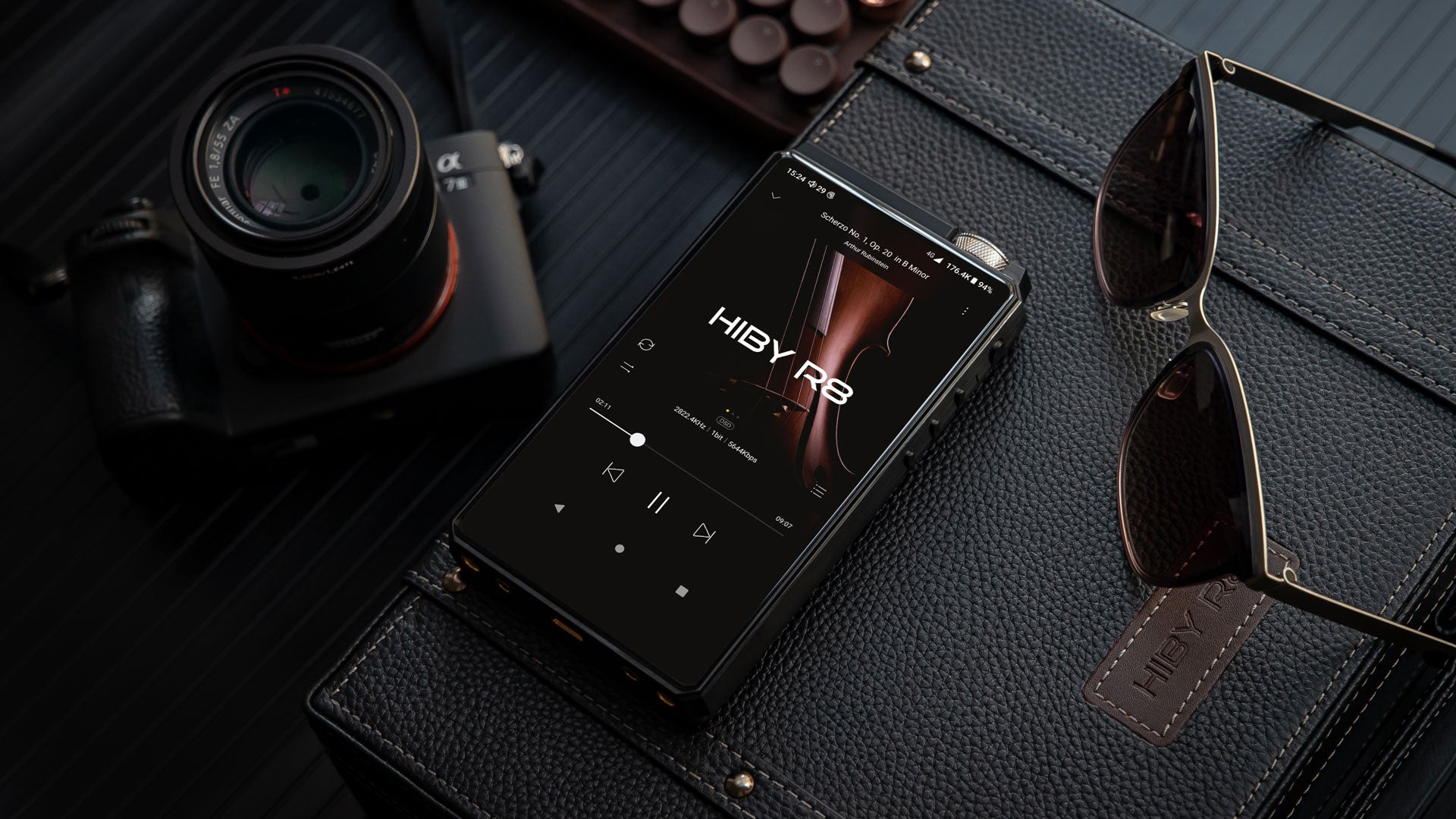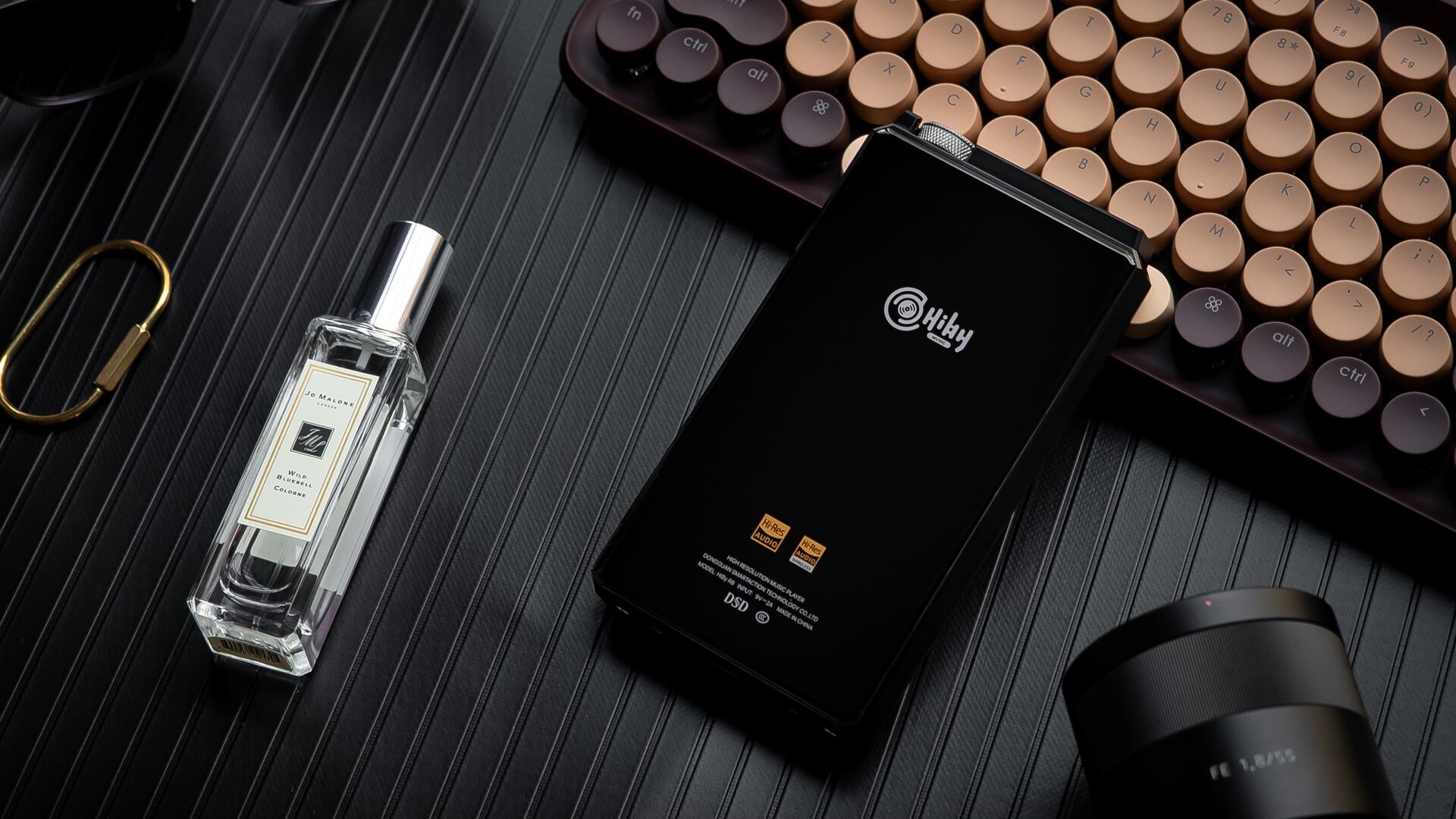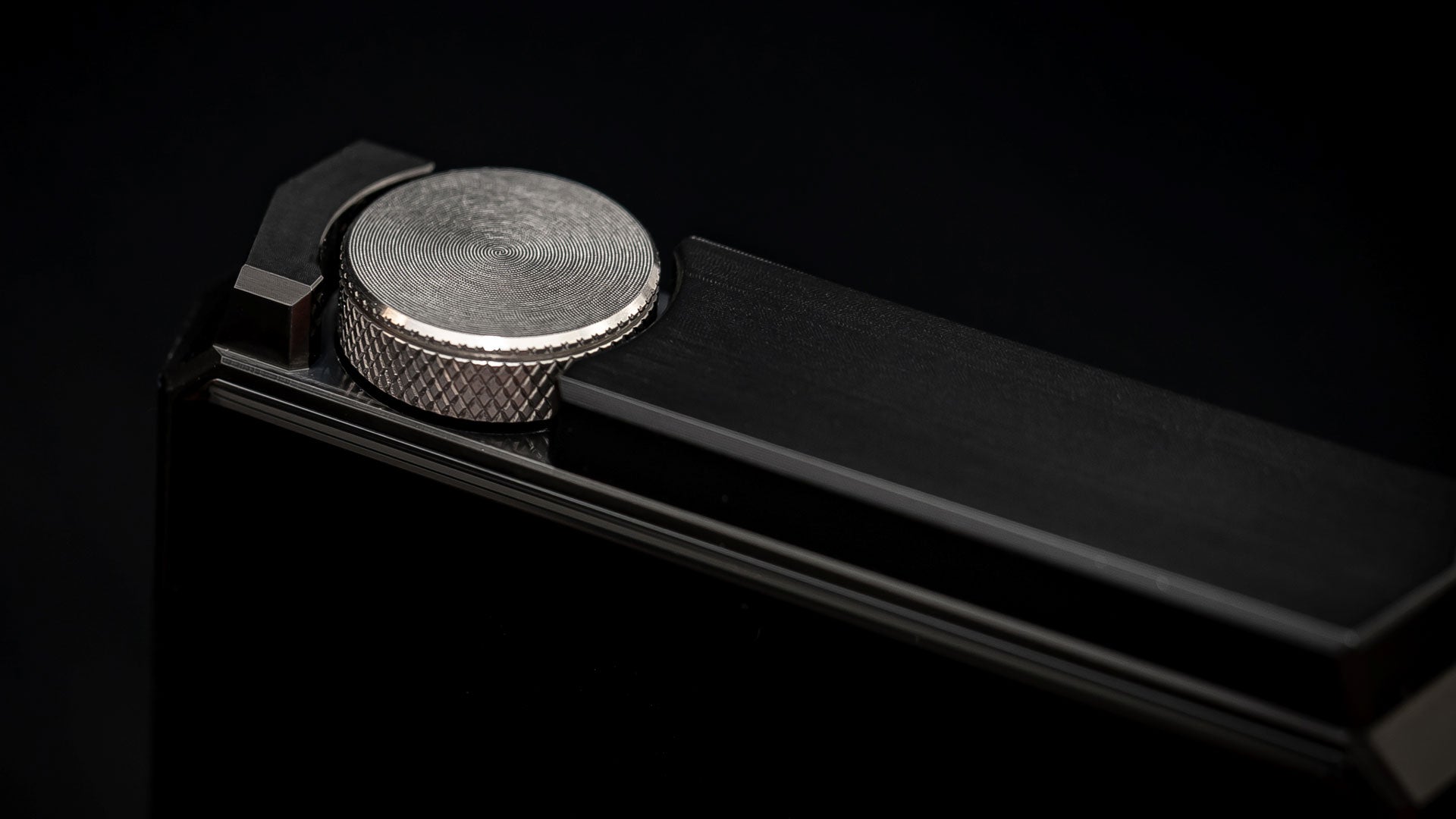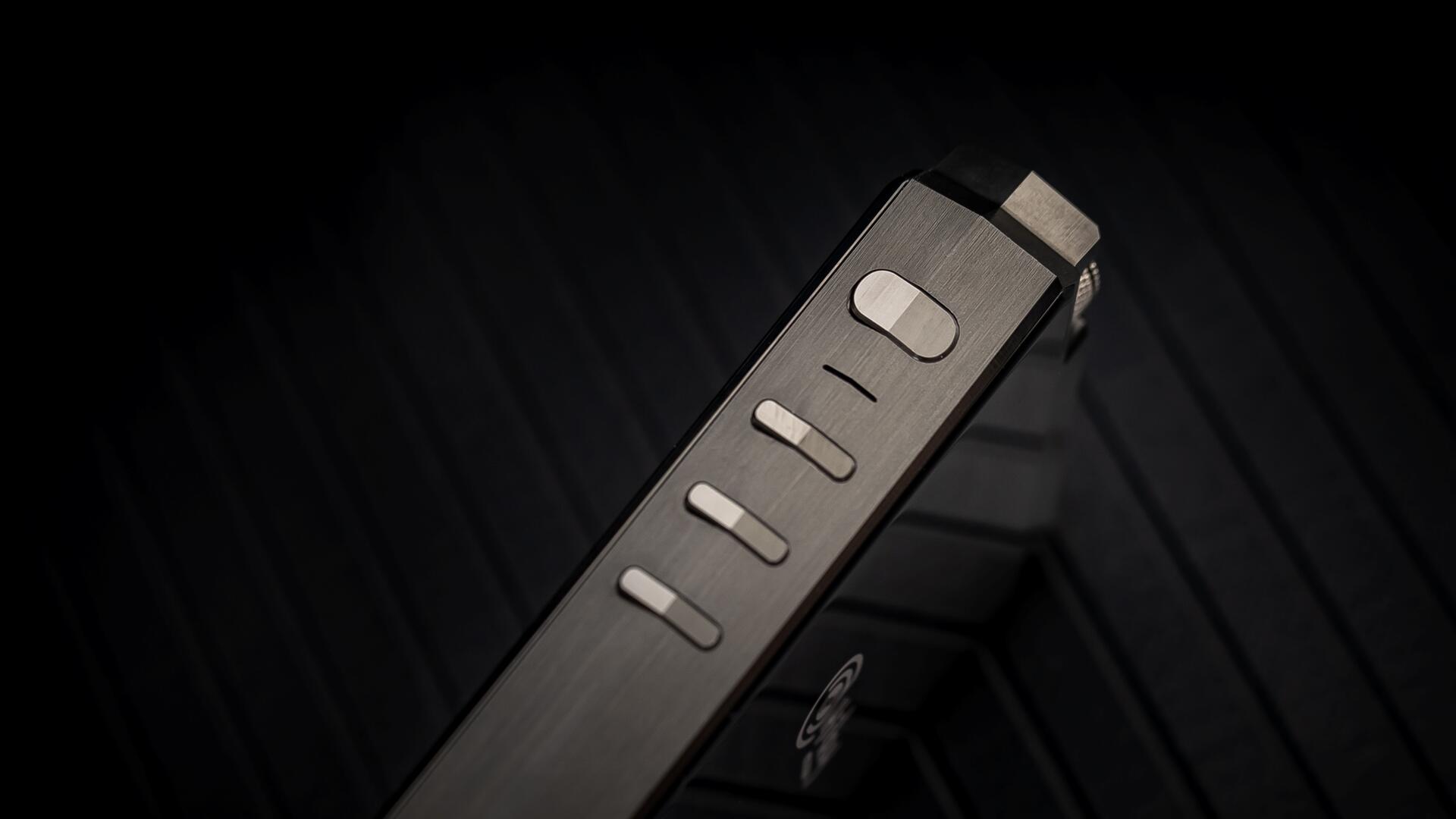 What are you hoping to see from its package?
The retro suitcase design and Dignis custom genuine leather case will be another symbol of nobility.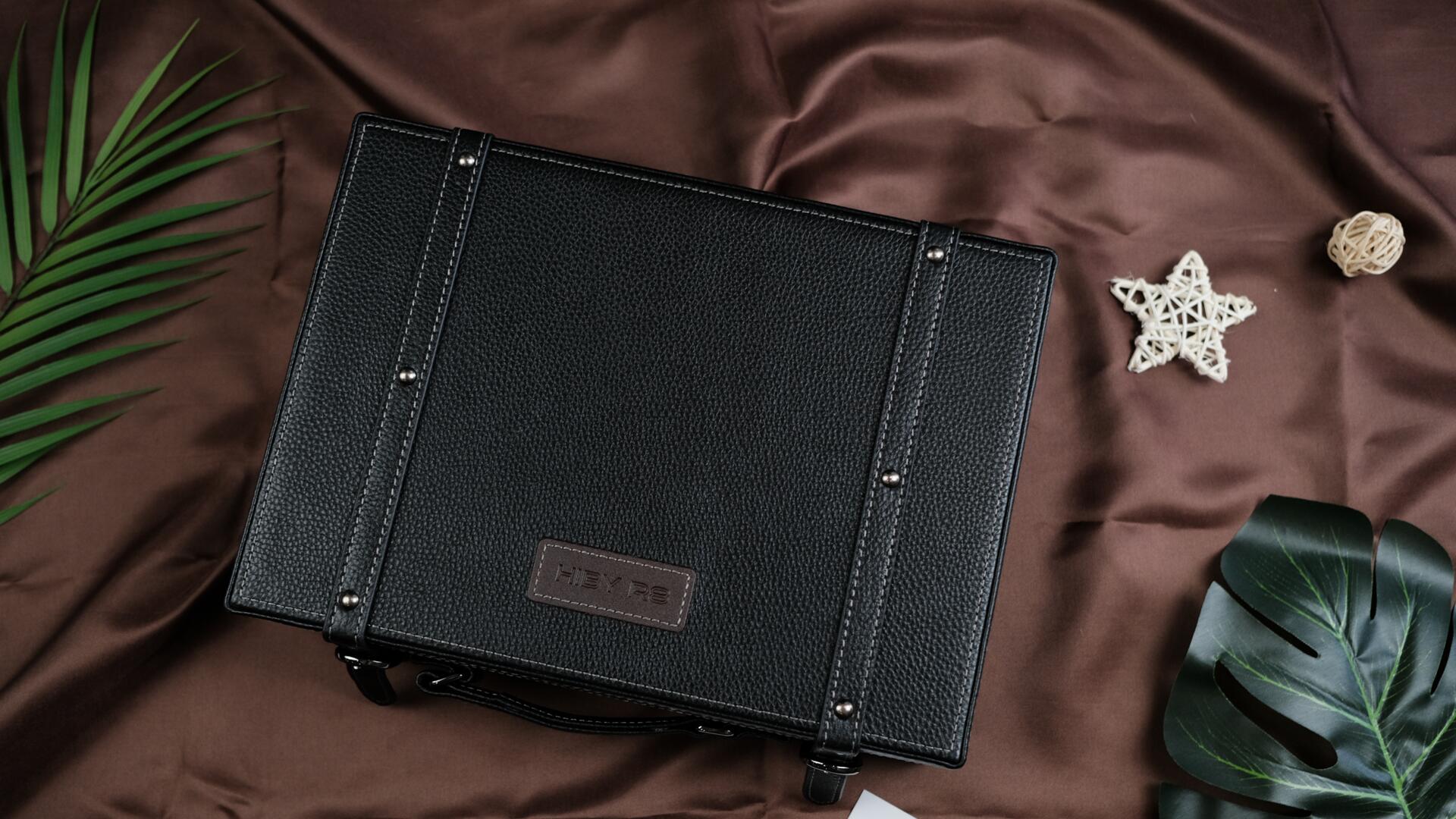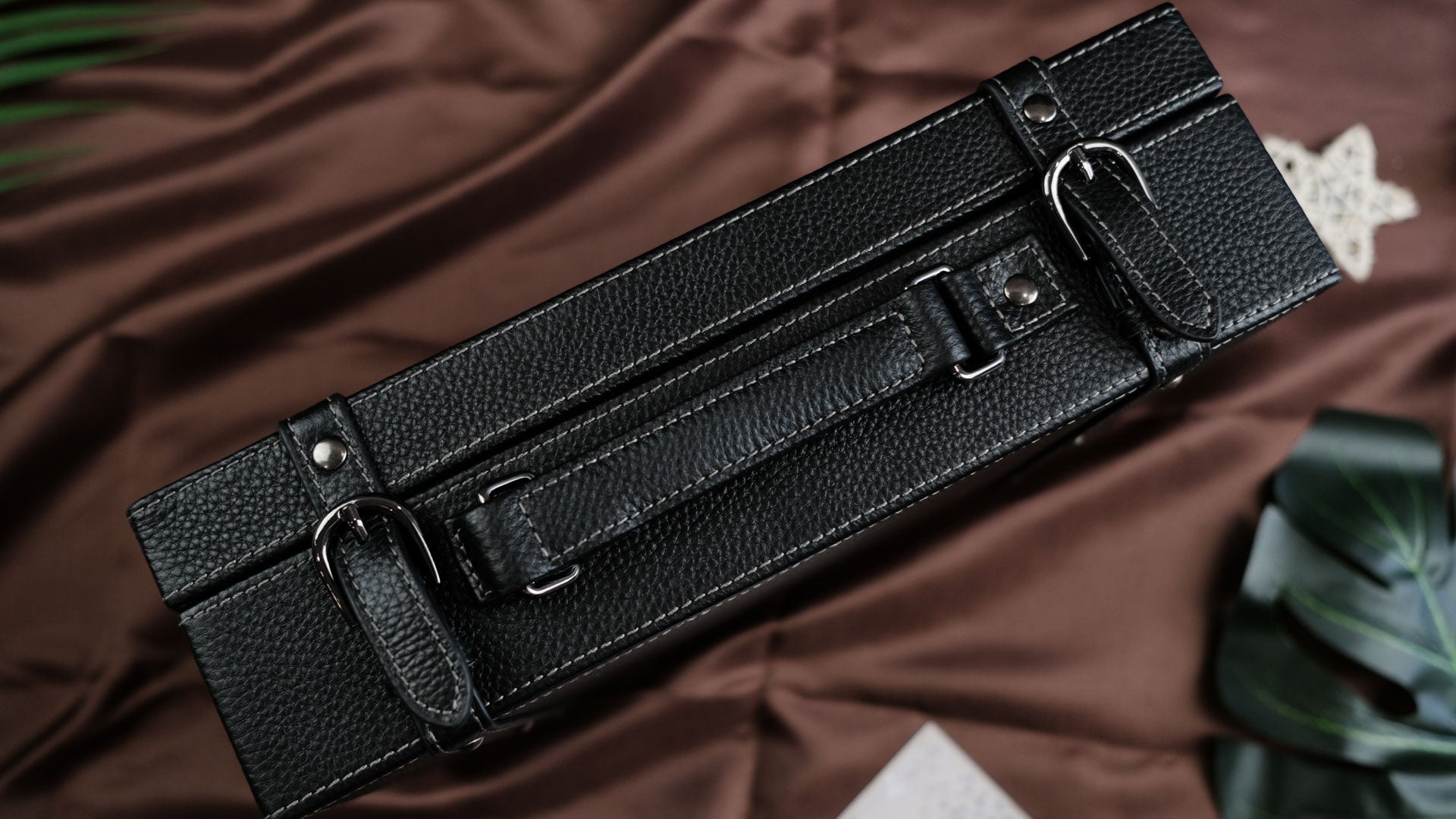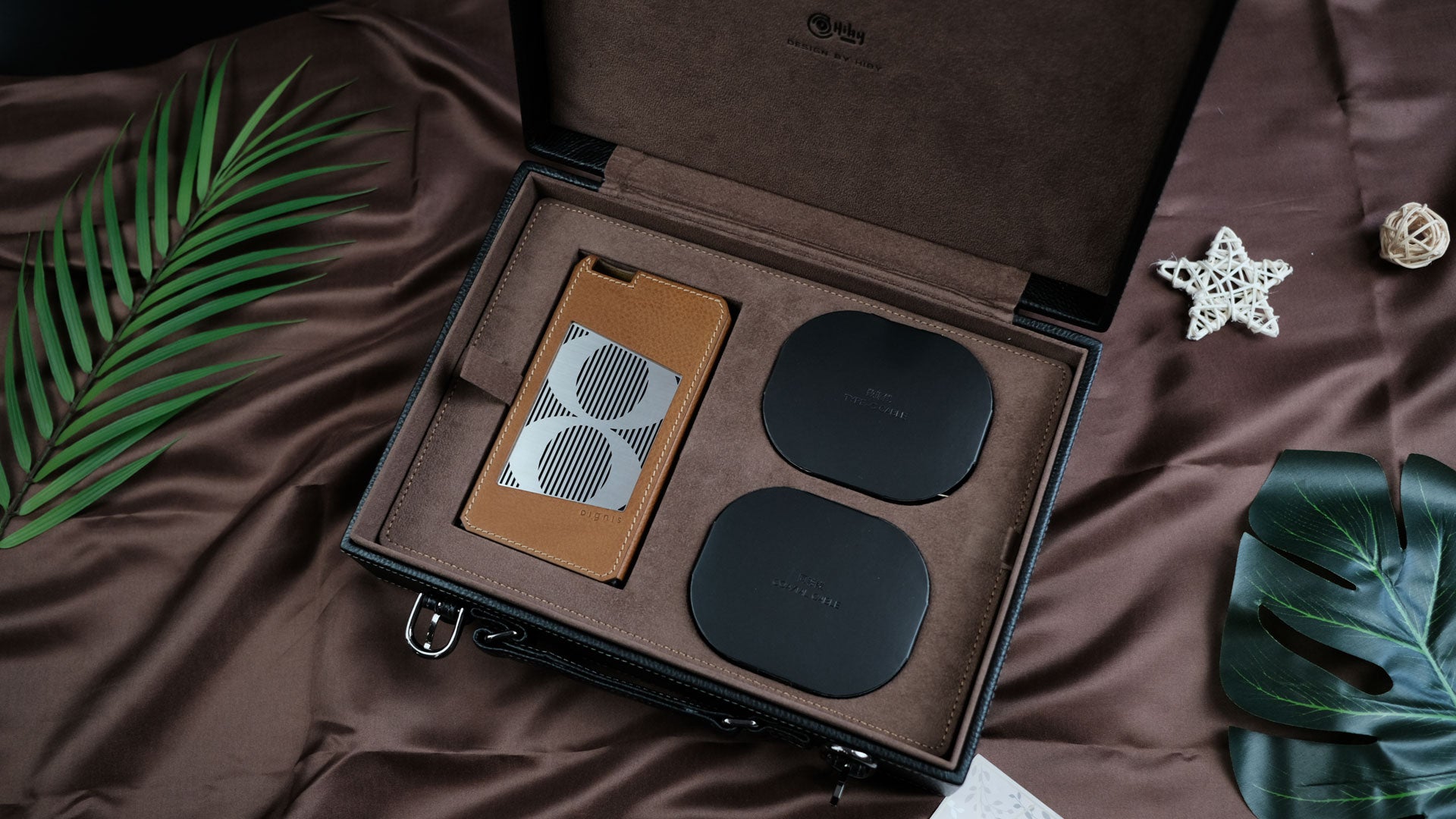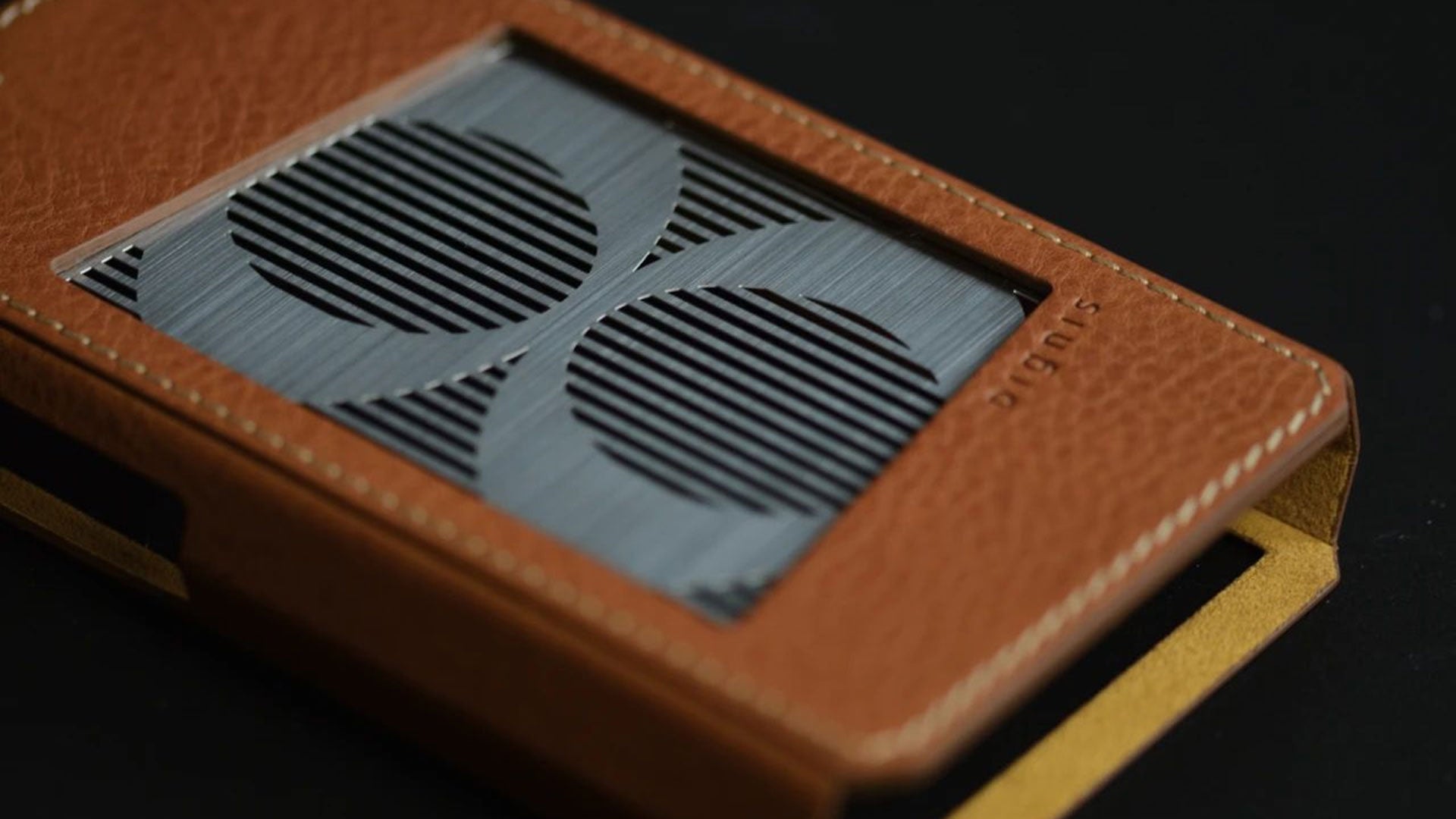 Available in two versions
Black stainless steel version: supports 4G LTE and WiFi, 6GB RAM + 128GB ROM, 520g.
Black aluminium alloy version : supports WiFi, 4GB RAM + 64GB ROM, 420g.
*Versions may vary in different regions.



The splendor of the HiBy R8 is created for the essence of sound, which will reproduce the true performance of your favorite symphony orchestra on a whole different level. Stay tuned as we'll update with each and every detail of the HiBy R8 once it goes official, which expect in the upcoming one to two months.