VGP, the largest and most comprehensive award for audiovisual equipment in Japan, announced the award results for VGP summer 2022.
A big honor goes to us that HiBy won three VGP awards!
HiBy R5 gen 2: GOLD AWARD – portable music player (40000-60000 yen)
HiBy R5 gen 2: SPECIAL PRIZE
HiBy RS6: AWARD - portable music player (150000-200000 yen)

Let's find out what makes the R5 gen 2 and the RS6 competitive!

HiBy R5 gen 2: pushing sound quality with discrete Class A amps sets it apart from other midrange competitors
The award reason provided by VGP, "As a portable player at a mid-range price, the R5 gen 2 is still equipped with Class A amplifiers and 3.5mm/2.5mm/4.4mm all ports, making it stand out among players of its class."

The R5 gen 2 is small and light enough to carry even if you're already carrying a phone, and can double as a wired or wireless DAC for your phone if you so choose. As a standalone music player, however, the R5 gen 2 comes into its own, with all-day battery life when you're out and about on hikes or at the gym, and a step-up in Class A sound quality when you're listening intently at home. Coupled with HiBy's rock-solid software platform, the R5 gen 2 is the ideal pocketable music player for almost any occasion or use case, and despite some obvious shortcomings, it still ticks almost every box: usability, versatility, reliability, sound quality, and wired/wireless compatibility.

HiBy RS6: with the game-changing Darwin architecture combined R2R and a modern Android platform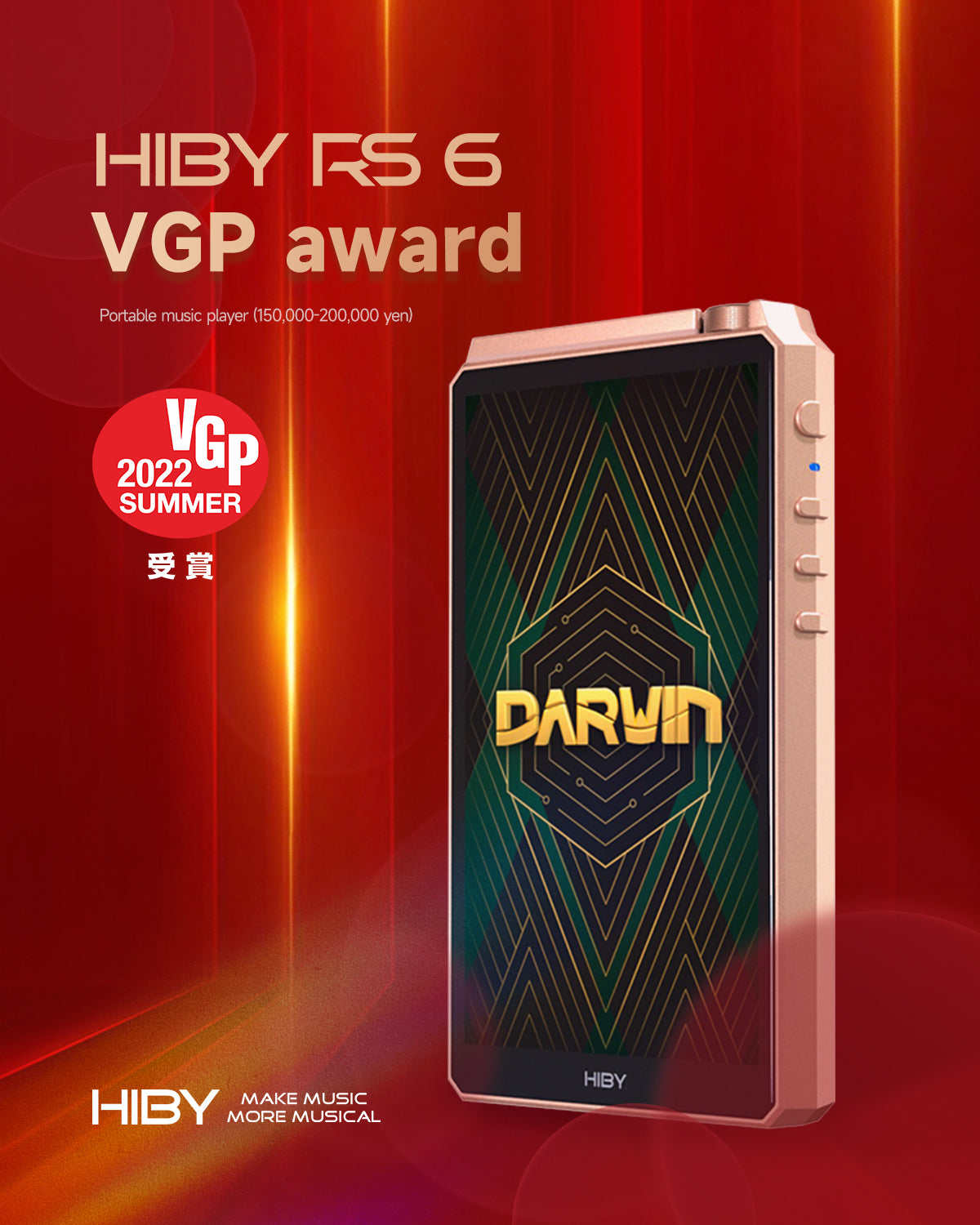 HiBy RS6 is a high recommended combination of features, flexibility and sound quality. It is the first R2R player of HiBy, and the Darwin architecture built an entire software and hardware system around the RS6, allowing for future expansion and configuration options with huge upside potential.