HiBy Music is pleased to announce the v4.1 major update to the HiByMusic app, which now incorporates TIDAL's High Fidelity music library and at the same time supports MQA decoding, bringing High Fidelity lossless streaming music to the masses!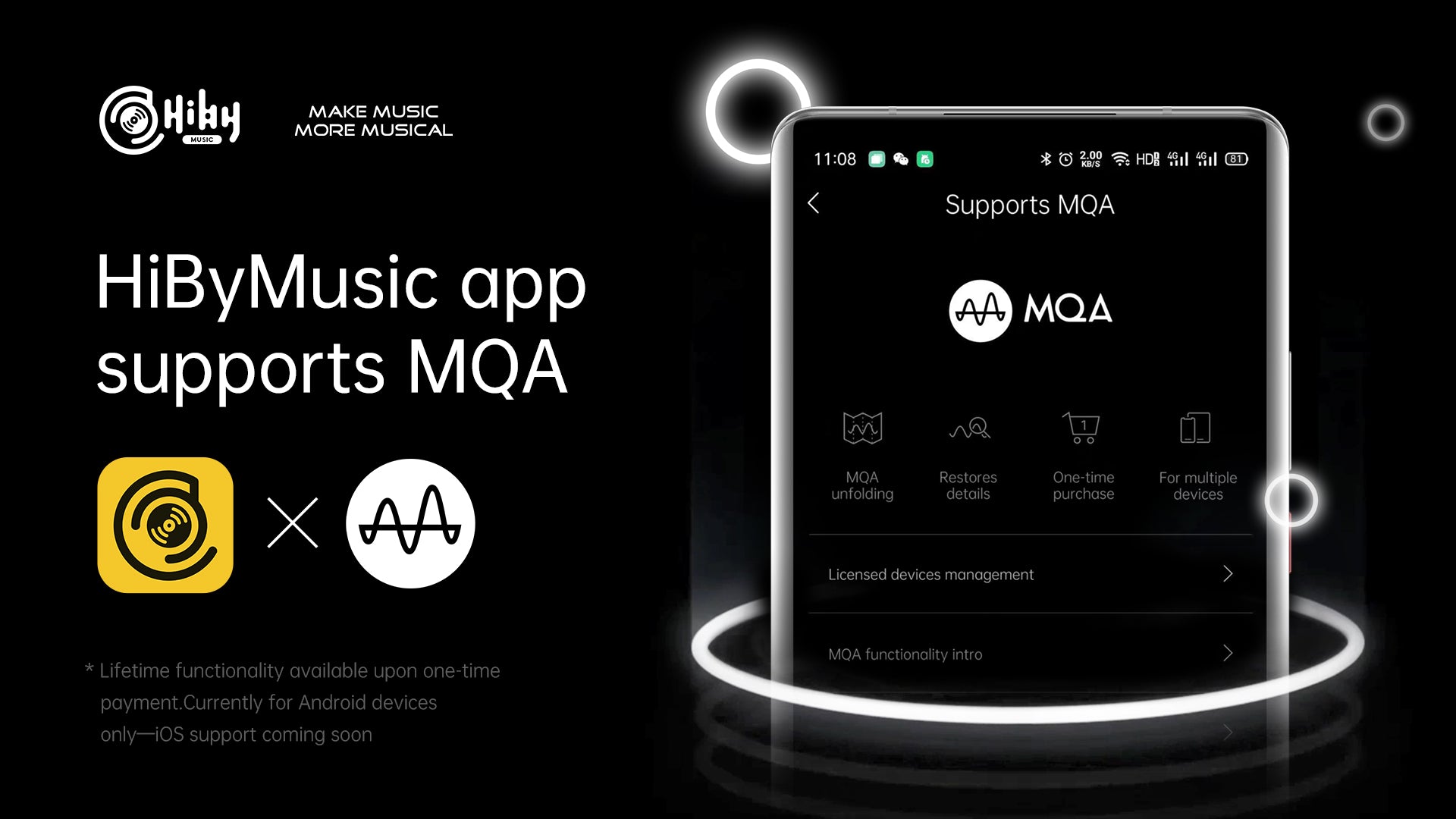 The HiByMusic app is a lossless hi-res music player app, supporting both iOS and Android, with over 2 million users worldwide. It has won the general approval of HiFi audio aficionados with its hi-end audio processing and output capabilities and intuitive ease of use.

One of the highlights of the update is High Fidelity streaming music service provided TIDAL, as it now means that users can access TIDAL's music library in the HiBy Music app to enjoy High Fidelity music streaming.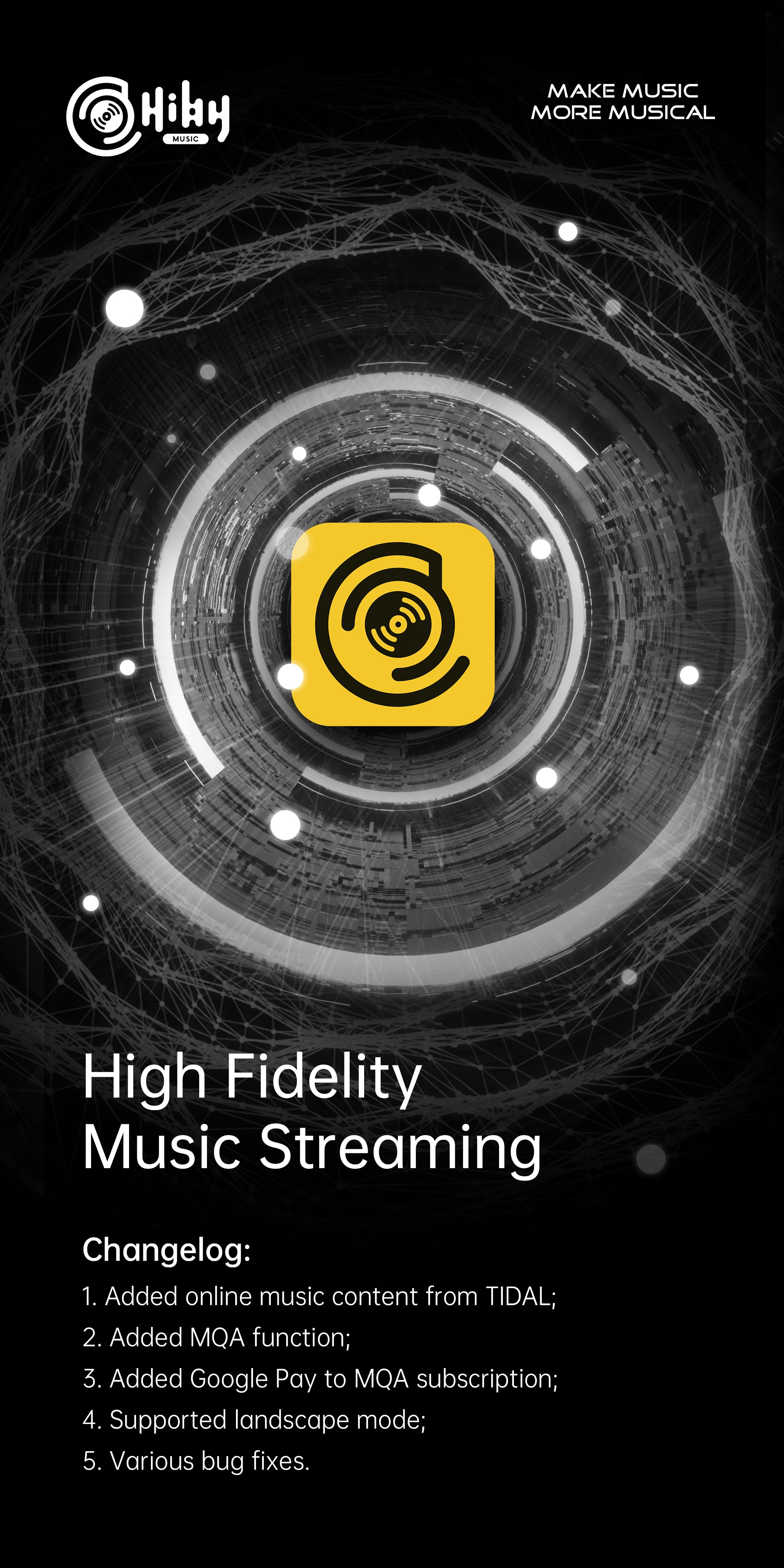 Another major update this time is support for MQA, allowing smartphone users to decode MQA files; MQA has rapidly gained popularity worldwide with its authentication system, which ensures you hear the same version as the original recording. And compared to file sizes of other regular lossless audio formats, MQA's efficient folding and smaller file size make it more suitable for streaming.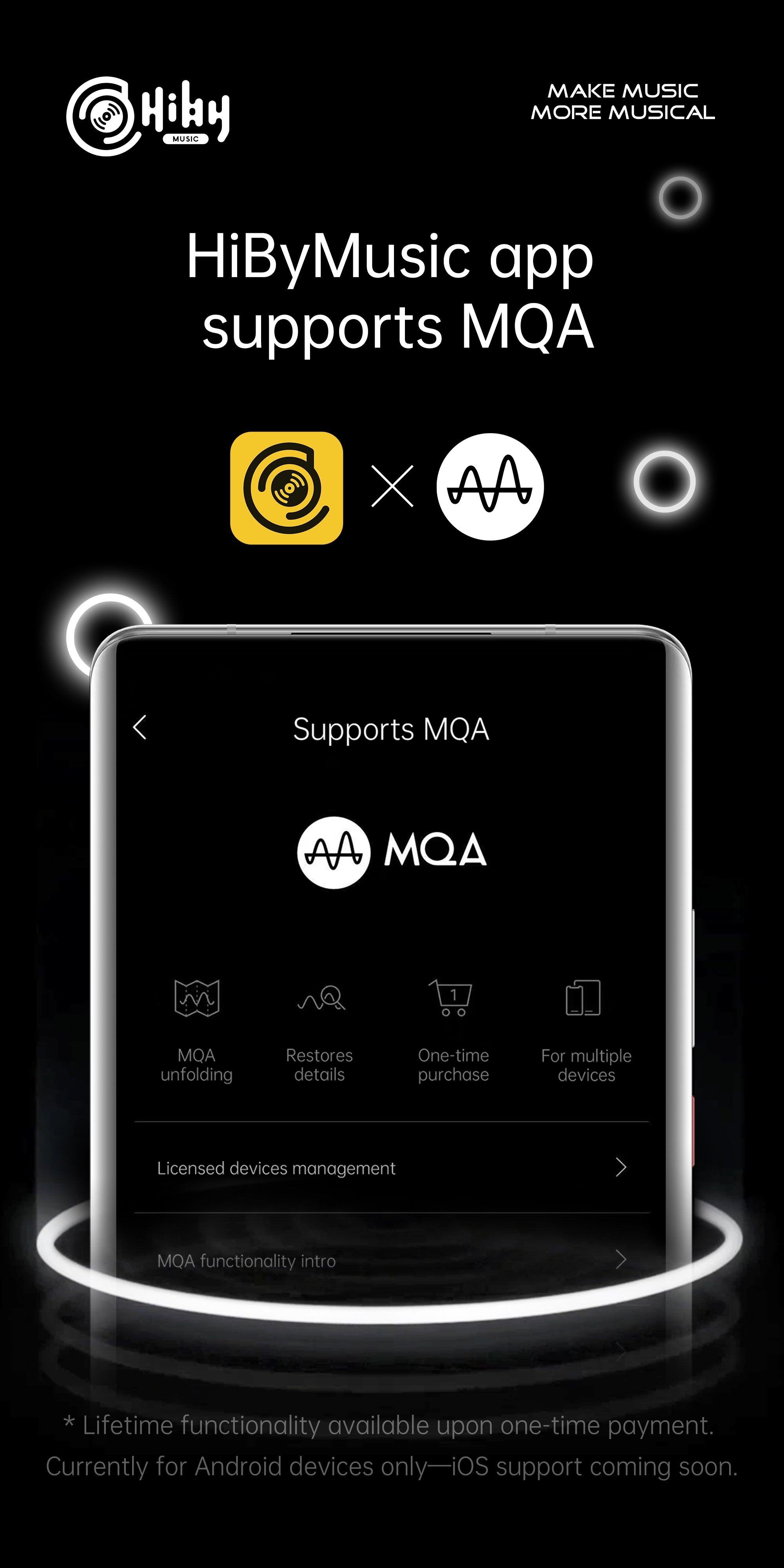 HiBy Music's support for MQA greatly increases access to high fidelity music for smartphone owners. For the optimal listening experience, pair the smartphone app with a USB DAC certified by MQA to fully unfold the file and deliver every nuance and detail of your favourite music.

MQA is also the most sustainable technology solution in the audio industry. Concerns about the environmental cost of today's streaming-centred music business are mounting. The current model for digital music is very wasteful, twice as high as the CD era. MQA reduces the carbon footprint of high-res audio by up to 80% and makes resolution 15 times higher by using advanced methods for audio coding and packaging. To find out more about MQA Sustainable Technology, visit: www.mqa.co.uk/sustainable-tech.

About HiBy Music
Established in 2011, HiBy Music specializes in research, development, and sales of high quality portable audio products. With over 40 professional audio R&D staff and nearly 20 years of experience in the portable audio field, we have developed dozens of portable digital audio players (DAPs), earphones, USB DACs, etc. Our own HiByMusic smartphone audio player app also has a user base of 2 million users in over 100 countries around the globe and has won accolades from professional users regarding its audio quality.

About MQA
Using pioneering scientific research into how people hear, MQA captures the sound of the original performance. The MQA file is fully authenticated, backward compatible, and small enough to stream, so you can play MQA on any device. MQA powers award-winning products and services worldwide with unmatched efficiency, which also makes it the most sustainable solution for the entertainment industry. Partnerships span recorded music, video, radio, broadcast and livestreaming. Wherever there is audio, MQA delivers the best sound. MQA is a UK-based private company.
To find out more about MQA, visit mqa.co.uk.